It is necessary to unlock the Black Sea to continue exporting grain from Ukraine, says von der Leyen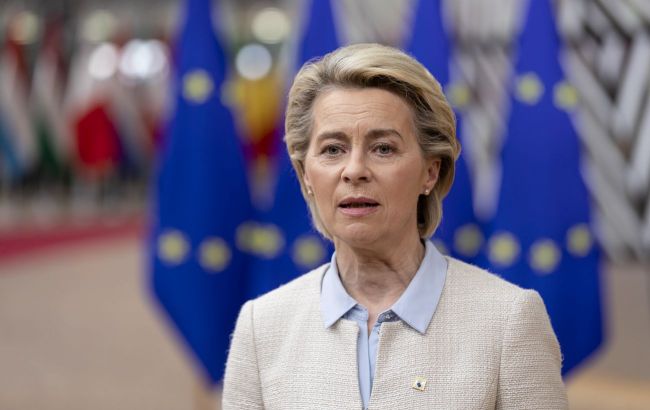 President of the European Commission Ursula von der Leyen (Photo: Getty Images)
According to the Ukrinform, President of the European Commission Ursula von der Leyen said that to prevent a food crisis in the most vulnerable countries in the world and to continue the export of Ukrainian products, it is necessary to unlock the Black Sea.
She noted that she is "deeply concerned" about Russia's decision to withdraw from the "grain deal" despite the efforts of Turkey and the UN.
"The risk is that it brings food insecurity to so many vulnerable countries across the globe," said the head of the European Commission.
Von der Leyen emphasized that the EU will work on ensuring food security "by all available means," such as "corridors of solidarity" at the borders with Ukraine. However, to fully restore exports, it is necessary to unlock the Black Sea.
"The Black Sea initiative provided an additional 35 million tons (of Ukrainian exports - ed.). So, we will probably continue to export agricultural products from Ukraine to the global market through 'corridors of solidarity.' But it is important to unlock the Black Sea and continue exporting through this route," she noted.
Russia broke the "grain deal"
On July 17, Russia announced that it was discontinuing its participation in the "grain deal" allegedly due to its requirements not being met. However, it was Russia itself that regularly blocked the export of grain from Ukrainian ports.
In response, Ukrainian President Volodymyr Zelenskyy stated that Ukraine can continue exports in a trilateral format with Turkey and the UN. The US and other countries, on the other hand, stated that they are considering alternative methods of exporting Ukrainian agricultural products.