Israeli tanks spotted at the northern border of Gaza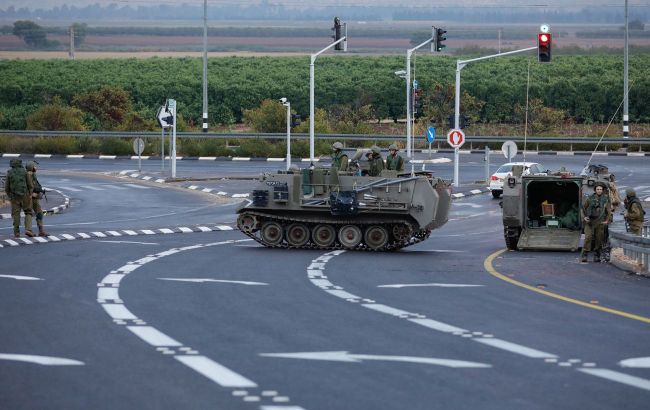 Illustrative photo (Getty Images)
Tanks of the Israeli army have been spotted at the border of the Gaza Strip, informs Sky News Arabia.
Sounds of armed clashes are also reported. According to eyewitnesses, tanks were observed in the area of the city of Beit Hanoun.
It is also known that the IDF (Israel Defense Forces) struck the central part of the Gaza Strip and is attacking Hamas in the regions of the central part of Gaza, the Zeitoun area, east of Jabalia, east of Shuja'iyya, Beit Lahia in the northern part of the Gaza Strip, and Deir al-Balah in the southern part of the Gaza Strip.
Photo: Sky News
War in Israel
On October 7th, militants from the Hamas group invaded Israeli territory. During a large-scale attack, they fired upon and kidnapped civilians, with terrorists posting videos of their atrocities on social media.
Following this, Israel initiated a military operation against Hamas named Iron Swords. The IDF (Israel Defense Forces) successfully removed the militants from the country's territory. The next stage could involve a ground operation in the Gaza Strip.
The Israeli Defense Forces have already conducted raids into the Gaza Strip, during which a terrorist group was eliminated. However, the IDF did not enter deep into the territory.