Israeli tanks enter Gaza's outskirts, cut one of key roads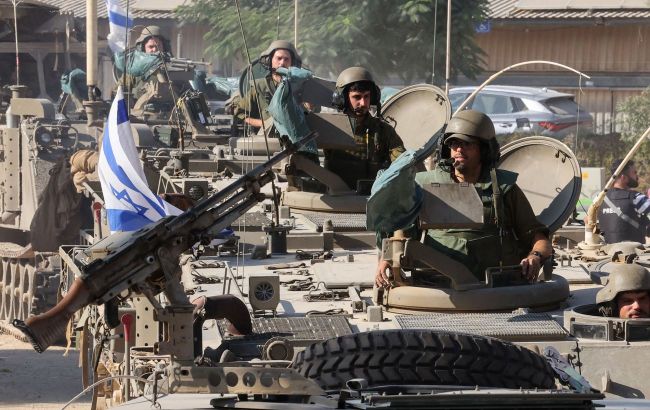 Illustrative photo (Getty Images)
On the morning of October 30, Israeli tanks advanced into the outskirts of Gaza City and cut a crucial Palestinian roadway, according to The Times of Israel.
It is reported that the Israeli tanks cut the key Palestinian road running from north to south. Eyewitnesses have spotted the tanks in the vicinity of Zaytun.
"They have cut the Salahedin road and are firing at any vehicle that tries to go along it," said one of the locals.
Video footage has surfaced online showing a vehicle approaching a tank, attempting to turn around, and seemingly being fired upon as it departed.
Footage shows IDF tanks striking a suspicious vehicle on Salah a-Din road near Gaza City. pic.twitter.com/TtFR9mrMwk

— Emanuel (Mannie) Fabian (@manniefabian) October 30, 2023
Salah ad-Din Road, notably, serves as the primary highway for the Gaza Strip, connecting the territory from the southern Rafah crossing to the northern Erez crossing.
The Israel-Hamas war
On October 7, terrorists from Hamas launched an attack on Israel, resulting in casualties and the abduction of both military personnel and civilian residents. In response, Israel began regularly targeting the Gaza Strip with artillery fire.
On October 27, IDF representative Daniel Hagari announced the commencement of an offensive operation in the Gaza Strip. This operation involves aerial, naval, and ground forces and is aimed at ensuring Israel's security.