Israeli MFA considers Ukraine's threats to suspend visa-free regime as a blackmail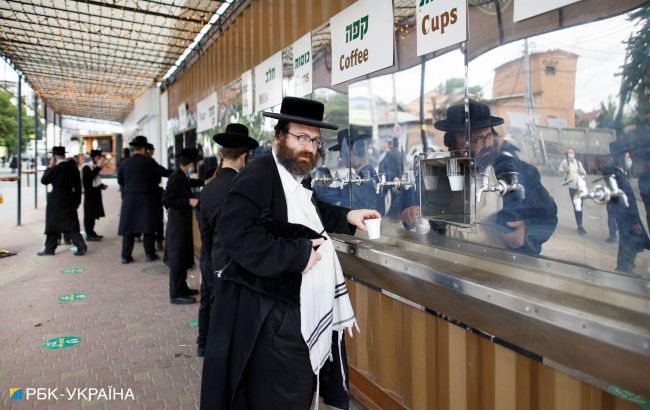 Israeli MFA considers Ukraine's threats to suspend visa-free regime as a blackmail (Vitalii Nosach, RBC-Ukraine)
The statements by Ukrainian officials on the possible suspension of the visa-free regime with Israel were seen by official Jerusalem as a blackmail attempt ahead of Jewish pilgrims headed to Uman, as the Israeli Ministry of Foreign Affairs told RBC-Ukraine.
"Unfortunately, someone in the Ukrainian leadership has decided to use the upcoming holidays to blackmail Israel, but these attempts are doomed to fail. I'll remind you that a similar blackmail attempt was made last year, but neither then nor now have these statements yielded any results," the source says.
According to him, if Ukraine does decide to terminate visa-free travel, Israel will take corresponding steps, even up to fully canceling the visa-free regime.
"This will affect tens of thousands of Ukrainian citizens who visit Israel annually, even despite the ongoing war," the diplomat notes.
He reminded that the visa-free agreement was successfully signed at Ukraine's request despite objections from certain Israeli politicians. Ukraine became only the second post-Soviet country Israel entered into such an agreement.
"In case of canceling, reinstating the agreement in the nearest future will be very difficult," the source adds.
He denied the discrimination of Ukrainians being denied to entry Israel. According to him, the Ukrainian authorities are using inflated data for their claims.
According to Israeli officials, this concerns less than 5% of all Ukrainian citizens who entered Israel in 2023.
"Since the beginning of the year, 47,000 Ukrainians have arrived in Israel, and about 2,500 people were denied entry. In the vast majority of cases, these are completely justified refusals to people who come to work illegally," the source summarized.
Ukraine-Israel ties
Since the beginning of the full-scale war in Ukraine, Israel declared its neutrality but also assisted Ukraine in humanitarian matters.
Ukrainians have faced problems with entering Israel. Ambassador Yevgen Korniychuk says that currently, every tenth Ukrainian is denied entry to Israel.
Prior to this, the Ukrainian Ambassador appealed to the Israeli government, demanding a review of the entry policy for Ukrainians and intervention in this matter.
For more information on Ukraine-Israel relations, read the article on RBC-Ukraine.