Israeli Army destroyed Hezbollah observation posts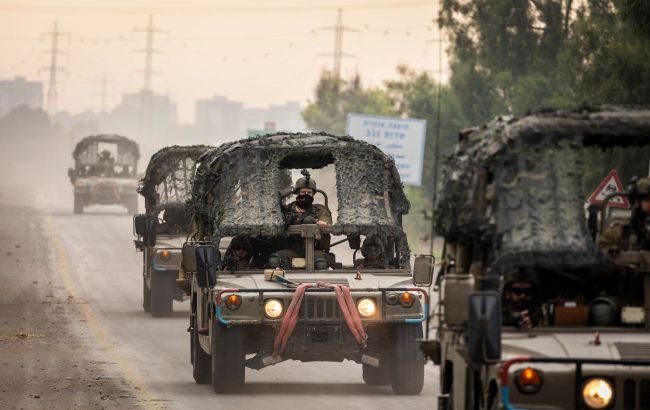 The Israeli Army destroyed Hezbollah observation posts (photo: Getty Images)
The Israeli military conducted a series of strikes on Hezbollah infrastructure targets, mainly targeting militant observation posts, according to the Israeli Army.
In addition to the strikes on Hezbollah infrastructure, the Israeli military also targeted three terrorists who were attempting to launch anti-tank missiles toward Israel.
Furthermore, the Israeli Air Force conducted a series of strikes on Hamas militants in the Gaza Strip.
"Throughout the day, the IDF fighter jets continued to strike military targets belonging to terrorist organizations in the Gaza Strip. At night, the IAF and the Israeli Navy killed Mabdu Shaalabi, a Hamas naval commando fighter involved in terrorist activities. He was targeted while inside the operational command center," according to the Israeli military's statement.
Israel-HAMAS war
To recap, on October 7, HAMAS militants infiltrated Israeli territory, where they engaged in shooting attacks and kidnapped civilians, and they posted videos of their atrocities on social media. In response, Israel launched an operation against HAMAS. The Israeli military successfully drove the militants out of the country. The next stage may involve a ground operation in the Gaza Strip.
IDF (Israel Defense Forces) conducted raids into the Gaza Strip, where they eliminated a group of terrorists. However, Israeli soldiers did not enter deep into the territory.
Additionally, on October 19, Israel's Defense Minister, Yoav Gallant, promised IDF soldiers that they would soon "see Gaza from the inside." According to reports, Israel has given the green light for the entry of troops into the Gaza Strip.