Israel updates foreign casualties data: Most victims among U.S. and Ukrainian citizens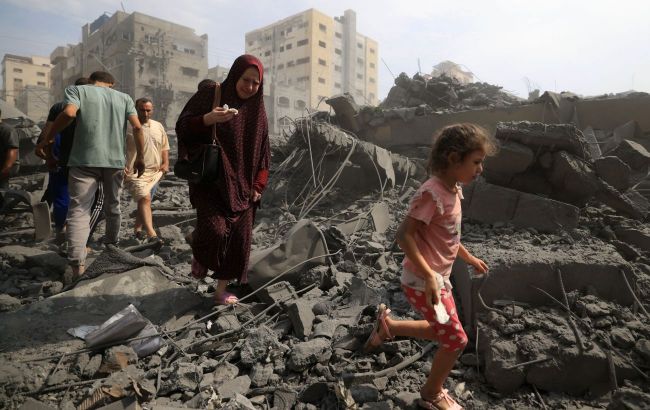 Photo: Israel updated foreign casualties data (Getty Images)
Israel has updated data on foreigners who died as a result of Hamas attacks. The highest number of casualties is among the citizens of the United States and Ukraine, states News of Israel.
According to Israeli authorities, 32 U.S. citizens have died as a result of the conflict, with 8 Americans considered missing.
Israel claims that 24 Ukrainian citizens have lost their lives, and three Ukrainians are reported missing.
Among the countries with the highest number of casualties is France, with 22 of its citizens counted as victims.
In total, citizens of Argentina, Russia, Thailand, Germany, the United Kingdom, Canada, Austria, Hungary, Ireland, Italy, Spain, Latvia, Lithuania, Portugal, Romania, Chile, Peru, Paraguay, Azerbaijan, Belarus, Moldova, Brazil, China, India, Sri Lanka, Cambodia, the Philippines, Nepal, South Africa, Sudan, Turkiye, Uzbekistan, and Kazakhstan have lost their lives due to the attacks by Hamas.
Data from Ukraine regarding casualties
The information from the Ministry of Foreign Affairs of Ukraine and the Ukrainian Embassy in Israel differs from Israeli information. Yesterday, the Ukrainian Ambassador to Israel, Yevhen Korniichuk, stated that 18 Ukrainians had died in Israel, and he referred to claims of 23 deceased Ukrainian citizens as fake.
Also, it's worth mentioning that on October 19, the fourth evacuation plane flew from Israel to Romania. Onboard were 79 Ukrainian citizens.