Israel to deny visas to UN representatives after Guterres' statement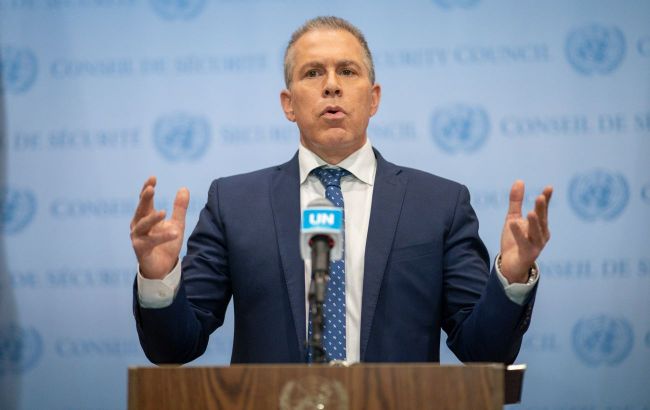 Israeli Ambassador to the UN Gilad Erdan (Getty Images)
Israel will deny visas to UN representatives following statements made by Secretary-General António Guterres that could justify Hamas' brutal attack on Israel, according to Israel's Ambassador to the UN, Gilad Erdan.
"Due to his (Guterres') remarks we will refuse to issue visas to UN representatives," Erdan said in an interview with Army Radio. He noted that Israel had already denied a visa for Under-Secretary-General for Humanitarian Affairs Martin Griffiths, adding, "The time has come to teach them a lesson."
What the UN Secretary-General said
Yesterday, in New York, a meeting of the UN Security Council was held to discuss the situation in Israel. During his address at the meeting, Guterres claimed that the terrorist attack was allegedly a result of Israeli occupation, settlement construction, economic blockade, and building demolitions.
Guterres also accused Israel of violating international law during its special operation in response to the attack by Hamas militants and called for a ceasefire.
"I am deeply concerned about the clear violations of international humanitarian law that we are witnessing in Gaza. Let me be clear: No party to an armed conflict is above international humanitarian law," he said.
Furthermore, the UN Secretary-General condemned the "horrific and unprecedented act of terror" carried out by Hamas militants on October 7 in Israel and stated that nothing can justify the killing and abduction of innocent civilians.
Israel's response
In response to these statements, Erdan claimed that the UN Secretary-General is "completely disconnected from the reality" and his statement serves as an endorsement of terrorism. He also called for Guterres to resign, stating that the UN Secretary-General, who sympathizes with the campaign of mass murder of children, women, and elderly people, is not fit to lead the UN. Erdan called on him to resign immediately, as there is no justification or sense in speaking with those who express sympathy for the most heinous atrocities committed against the people of Israel and the Jewish nation.
Israel's Foreign Minister Eli Cohen also reacted to the UN Secretary-General's statement.
"Mr. Secretary General, in what world do you live? Definitely, this is not our world," Cohen said at a special meeting of the UN Security Council.
The Israeli Minister also announced on his Twitter page that he had canceled a planned meeting with Guterres.