Israel states HAMAS to feel the wrath, but this does not constitute a ground operation yet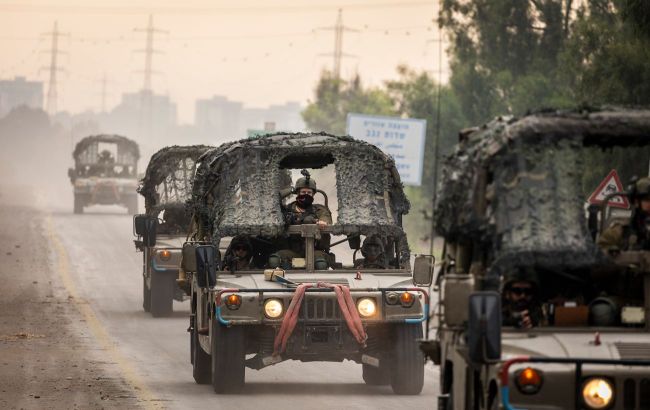 Israel stated that it has not yet commenced a ground operation against HAMAS (photo: Getty Images)
In Israel, it has been stated that Hamas militants will feel the wrath of Israel this evening, but there is no mention of a full-scale ground operation at the moment, reports Sky News and ABC News.
"This evening, HAMAS will feel the wrath of Israel. It will begin to pay for its crimes against humanity and Israel," said Mark Regev, Senior Political Advisor to the Prime Minister of Israel, Benjamin Netanyahu.
In response, Peter Lerner, a representative of the Israel Defense Forces, refuted reports that expanded operations in the Gaza Strip mark the official start of a broad ground operation.
Lerner reiterated that the IDF is doing everything possible to avoid civilian casualties, but this is a war – a war initiated by HAMAS.
Infiltration of HAMAS militants into Israel
On October 7, militants from the HAMAS group invaded Israeli territory. During their large-scale attack, they shot and abducted civilians, and the terrorists shared videos of their atrocities on social media.
Subsequently, Israel initiated a military operation against HAMAS called "Operation Iron Swords." The IDF managed to remove the militants from the country's territory. The next phase could involve a ground operation in the Gaza Strip.
The Israel Defense Forces had already conducted raids into the Gaza Strip, during which a group of terrorists was eliminated. However, these operations did not extend deep into Gaza.
According to the Israel Defense Forces, terrorists are currently holding more than 200 hostages. Recently, HAMAS released several Israeli female citizens.