Israel not the last: Zelenskyy warns of potential conflicts instigated by Russia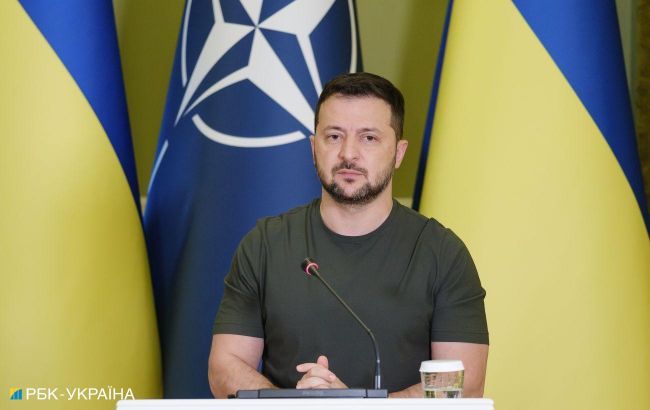 President of Ukraine Volodymyr Zelenskyy (Photo: Vitalii Nosach, RBC-Ukraine)
Russia, along with Iran, is responsible for the onset of hostilities in the Middle East. However, Russia seeks to incite wars in other regions of the world, according to a statement from Ukrainian President Volodymyr Zelenskyy.
"This explosion in the Middle East. We are confident that Russia, along with its ally Iran, is behind it. This is not a singular challenge. Currently, there's only one such hot conflict in the Middle East in the information space, but pay attention to the Balkans," the statement reads.
According to the president, Ukraine has information, and Russia has a long-term plan - the Middle East first, then the Balkans if the world does nothing now, there will be another explosion. Russia will invest to instigate one Balkan country to war with another.
"They are interested in diverting aid (to Ukraine - Ed.). Then Moldova. Believe me, they are doing the same thing there. They are now starting to destabilize the situation in Moldova, showing that something is wrong with the elections. Why? To declare the elections unconstitutional, to overthrow the pro-European government. That's what Russia is doing," said the president.
Zelenskyy notes that Russia undertakes many such steps simultaneously and gives an example of the presence of the Wagner PMC in Africa.
Russia finds war in Israel beneficial
Previously, the representative of the Defense Intelligence of the Ministry of Defense of Ukraine, Andrii Yusov, stated that Russia actively used the situation in Israel, and there was evidence of Kremlin and Hamas collaboration.
Also, Israel's permanent representative to the UN, Gilad Erdan, mentioned that the Russian Federation could use the Hamas attack on Israel most perversely. In this manner, the Kremlin wanted to divert international attention from the war it was waging against Ukraine.