Israel launches over 450 strikes on Hamas military targets within 24 Hours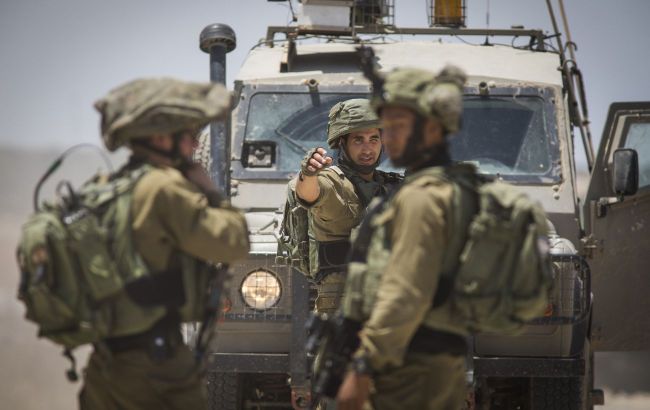 Photo: Israel attacked more than 450 military targets of HAMAS during the day (Getty Images)
During the past day, on October 28, the Israeli Defense Forces attacked more than 450 military targets of the Hamas militants. The ground operation is continuing to expand, reports the IDF press service.
The targeted military objects of Hamas are:
Operational command centers
Observation posts
Anti-tank missile launch posts.
"As part of the expansion of ground activities, combined combat forces struck terrorist cells that attempted to attack the forces and terrorist cells that planned to carry out anti-tank missile launches. In addition, the ground forces directed IDF aircraft toward terror targets," the press service stated.
Casualties in the IDF over the past day include:
One officer suffered severe injuries due to a mortar shell hit
An IDF soldier sustained moderate injuries during a confrontation with militants.
מטוסי קרב של צה"ל תקפו ביממה האחרונה מעל ל-450 מטרות צבאיות של ארגון הטרור חמאס ברחבי רצועת עזה. בין המטרות שהותקפו היו מפקדות צבאיות, עמדות תצפית, עמדות ירי נ"ט של ארגון הטרור.

במסגרת הרחבת פעילות הכוחות הקרקעיים, צוותי הקרב המשולבים תקפו חוליות מחבלים שניסו לפגוע בכוחות >> pic.twitter.com/PJr7l7axim

— דובר צה״ל דניאל הגרי - Daniel Hagari (@IDFSpokesperson) October 29, 2023
War in Israel
On October 7, Hamas attacked Israel. The terrorists killed and kidnapped both military personnel and civilians. Specifically, Israel was regularly shelled from the Gaza Strip. Jerusalem, on its part, initiated operations against the terrorists.
Yesterday, on October 27, IDF spokesperson Daniel Hagari announced the beginning of offensive activities in the Gaza Strip. Following this, the Israeli Defense Forces started striking the territory.