Israel kills Deputy Head of Hamas' Intelligence Directorate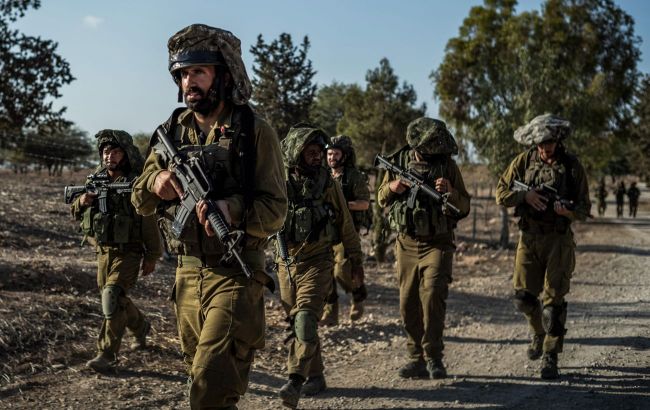 Illustrative photo (Getty Images)
The Israeli Defense Forces (IFD) and the Israel Securities Authority (ISA) killed the Deputy Head of Hamas' Intelligence Directorate, who was responsible for planning the October 7 massacre together with Yahya Sinwar, stated in their joint post on Telegram.
Based on precise IDF and ISA intelligence, Shadi Barud, the Deputy Head of the Hamas' Intelligence Directorate, was struck by IDF fighter jets.
His previous role was the Head of the Fire Control Center in Hamas' Operations Unit, and according to IDF and ISA, Barud planned the barbaric October 7 attacks together with Yahya Sinwar.
He had also served as Hamas' battalion commander in Khan Yunis and was responsible for planning numerous terror attacks against Israeli civilians.
After that, the man held several positions in terrorist military intelligence and was responsible for information security. To this day, he has been responsible for relations with Hamas intelligence.
War in Israel
On October 7, militants from the Hamas group invaded Israeli territory. During a large-scale attack, they fired upon and abducted civilians, with terrorists publishing videos of their atrocities on social media.
In response, the Israeli Defense Forces launched an operation to destroy the militants. Within its framework, a number of strikes have already been carried out in the Gaza Strip.
According to media reports, Israel has concentrated hundreds of pieces of military equipment near the border with the Gaza Strip.
On October 25, Israeli Prime Minister Benjamin Netanyahu announced preparations for a ground operation in the Gaza Strip. Today, however, the WSJ reported that the country is postponing the start of the ground operation due to an agreement with the US Army.