Israel eliminates one of Hamas founders, media says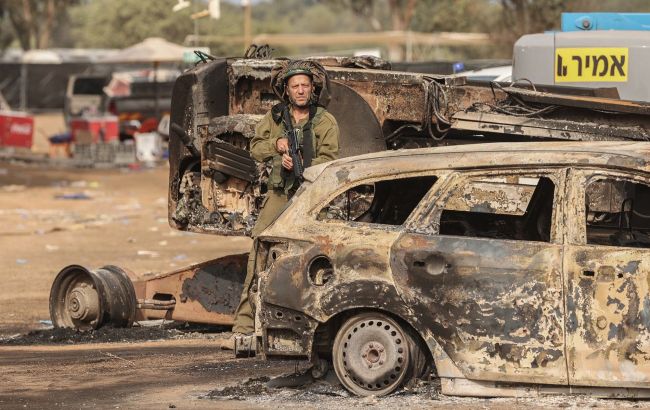 Israel eliminates one of Hamas founders (Getty Images)
The Israel Defense Forces, presumably, eliminated one of the founders of the Hamas terrorist organization, Abdel Fattah Dukhan nicknamed 'Abu Osama' in the Gaza Strip, according to Israel News.
The media, citing its own sources, states that in Nuseirat, the central part of the Gaza Strip, Abdel Fattah Dukhan (Abu Osama) was eliminated. He is considered one of the founders of Hamas.
Most of the founders of the terrorist group have either died or been eliminated:
Sheikh Ahmed Yassin (eliminated in March 2004);
his assistant, Abdel Aziz al-Rantisi (eliminated in April 2004);
Sheikh Salah Shehade (eliminated in July 2002);
Ibrahim Al-Yazouri, Nashar (who later became the mayor of Rafah);
Abdel Fattah Dukhan (eliminated in October 2023);
Muhammad Hasan Shama (died in June 2011).
Hamas attack on Israel
On Saturday, October 7, Hamas militants from the Gaza Strip infiltrated southern Israel, launching missiles on its territory.
Currently, the Israel Defense Forces have regained control of the territory, but there is a threat that Hamas militants are still present in the country. Israel also faced attacks from Syria and Lebanon, and the IDF responded with strikes.
Israel declared a state of war and vowed to retaliate against Hamas. According to reports, Israel eliminated one of its leaders, Ayman Yunis. He was killed in a missile strike on Nuseirat in the Gaza Strip.