Israel delays ground operation in Gaza by 'strategic considerations'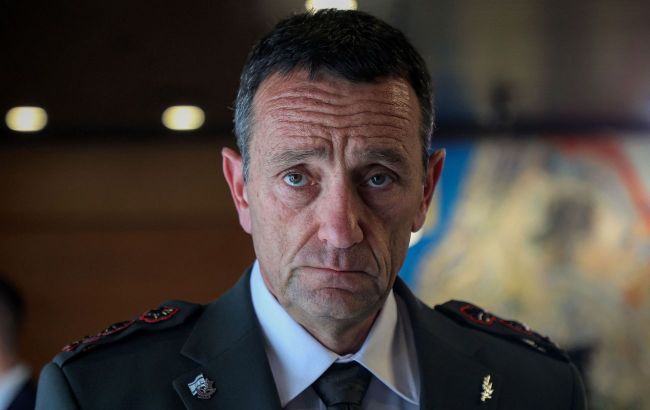 IDF Chief of Staff, Herzi Halevi (Getty Images)
Israel Defense Forces (IDF) are prepared for a ground operation in the Gaza Strip but are delaying it because of "strategic considerations" to prepare better, according to IDF Chief of Staff, Herzi Halevi, The Times of Israel reports.
He notes that Hamas terrorists "regret" initiating a war against Israel. He also admits that the ground offensive is being delayed by "strategic considerations."
"We've prepared for this. The IDF and the Southern Command have prepared quality offensive plans to achieve the goals of the war," he says. "The IDF is ready for the (ground) maneuver, and we will make a decision with the political echelon regarding the shape and timing of the next stage," Halevi says.
Halevi notes that there are certain "tactical and even strategic considerations" delaying the ground offensive, but they enable the IDF to better prepare.
"We are making use of every minute to be even more prepared," he says. "And every minute that passes on the other side, we strike the enemy even more. Killing terrorists, destroying infrastructure, collecting more intelligence for the next stage," he adds.
Halevi states that the IDF will defend its state by all means.
"What happened is unprecedented since the founding of the state. It will require a fundamental change in our security reality. There will be a cost to that, including as regards the length of the war," he said.
Halevi notes that Hamas leadership and everyone who acted under its command will "pay the price for what they did."
He says no one should doubt Hamas's cruelty and barbarism. "We recommend that Hamas treat the Israeli citizens it holds hostage with respect."
There is nothing that can atone in any way, he says, for what Hamas did on October 7.
"The IDF is fighting Hamas, it is not fighting Gaza's populace. The IDF wants the residents of Gaza to come through this war as unharmed as possible," he says.
Therefore, Israel is urging residents to evacuate to safe areas, where they will find food, water, and medicine. Where fuel is needed by civilians, Israel will ensure it is available. "We will not allow fuel for Hamas, with which it can continue to fight Israel," he adds.
Hamas attack on Israel
On October 7, Hamas terrorists invaded Israeli territory, killing and kidnapping both military and civilians.
In response, the Israel Defense Forces initiated an operation against the militants. It is expected that troops will be deployed to the Gaza Strip as part of this operation.
Furthermore, Israel's Defense Minister, Yoav Gallant, says that his country plans a deadly attack on the Gaza Strip.