Israel controls northern part of Gaza Strip, Defense Minister says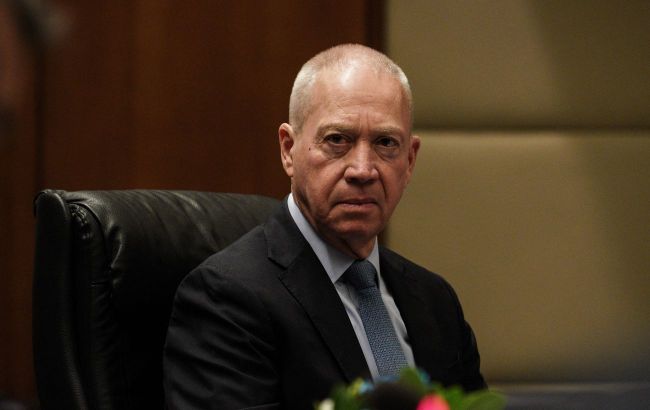 Yoav Gallant, Minister of Defense of Israel (Photo: Getty Images)
The Israeli military has taken control of the northern part of the Gaza Strip, including the city of Gaza. The ground operation will continue, according to CNN.
"You've seen Golani troops sitting in Gaza's Parliament. This is significant. I can tell you that in the northern Gaza Strip Hamas has lost control. In fact, we are in control of the entire area above and below ground in the northern Gaza Strip, and especially in Gaza City," the minister noted.
According to him, the current phase marks the second stage of the war against Hamas militants. In the first, Israel dealt a powerful blow to the terrorists, and in the second, for the past two weeks in the Gaza Strip, the IDF (Israel Defense Forces) has breached defensive lines and barricades from the north and south.
The Israeli army will "keep advancing, both today and over the next days, in order to fulfill the tasks in accordance with the cabinet's directives," Gallant added.
Situation in the Gaza Strip
Since the beginning of October, Israel has continued its operation against Hamas militants who invaded the country's territory, kidnapping and killing civilians.
As part of the operation by the Israel Defense Forces, successes have been achieved. Yesterday, on November 13, Gallant reported that Hamas had already lost control of Gaza—the largest city in the Gaza Strip.