Ireland found solution to housing issue for newly arrived Ukrainians: Details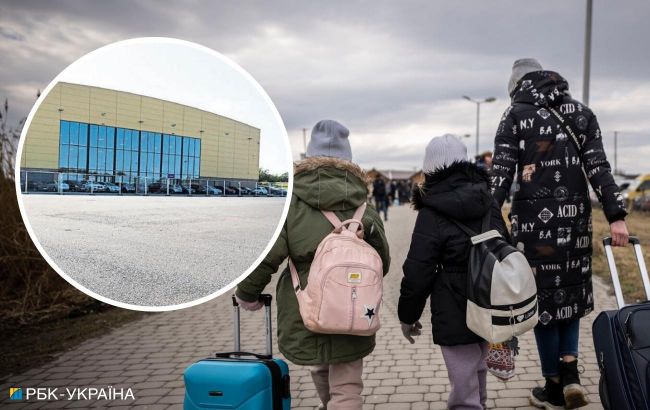 Ukrainian refugees in Ireland (Сollage by RBC-Ukraine)
The Irish government has found a solution for placing newly arrived refugees. Starting from November, Ukrainians will be accommodated in the Punchestown Exhibition Centre.
The government will not extend the contract for hosting refugees in the Stradbally tent camp, according to independent.ie.
From the next month, refugees from Ukraine will be accommodated in the Punchestown Exhibition Centre. It is planned to create 378 places, according to the Department of Children, Equality, Integration, and Youth.
"The term of the contract for the facility is two years. It is currently envisaged that residents can expect to stay for a number of weeks and then be moved to more suitable accommodation, though this will depend entirely on longer-term accommodation being available," said a spokesperson for the department.
At the Punchestown center, 78 cabins will be installed, consisting of two bedrooms for a maximum of three people each and a small living area. Showers will be installed in separate places in a communal space. Security will be present at the center 24/7.
A dining hall will also be allocated, operating on a shift basis with a scheduled time distribution. Catering will consider cultural and religious specifics and flexibility regarding meals for students and staff.
"There will also be tables outside as well, along with play areas for children. The laundry facilities are communal and located within the centre," said the official.
After the Russian invasion of Ukraine, an unprecedented number of people have arrived in Ireland, according to the ministry. The number of people from other countries also seeking refuge has significantly increased.
"Since February 2022 to date, the Government is providing 96,965 people seeking refuge with state-provided or pledged accommodation and support services, and that number continues to increase."
In September, 750 refugees were temporarily housed in tents at the Electric Picnic music festival site in Stradbally, County Laois. As of October 10, there were still 175 refugees in Stradbally. The contract for tent accommodation expires on October 17.
The government faced criticism after deciding to accommodate Ukrainian refugees in tents. Several Ukrainian families reported severe cold in the tents as the weather changed and the camping area flooded. Now, the government is exploring various accommodation options nationwide, including modular housing.
The Irish government would allocate an additional €1 billion to accommodate Ukrainian refugees. The state covers housing for over 70,000 Ukrainians.
Ukrainians in Ireland will begin receiving residence permits. Cards will replace yellow letters of temporary protection and will be valid until the end of safety in Ireland.