Security Service of Ukraine lays suspicion on Russian oligarch Fridman for financing defense plants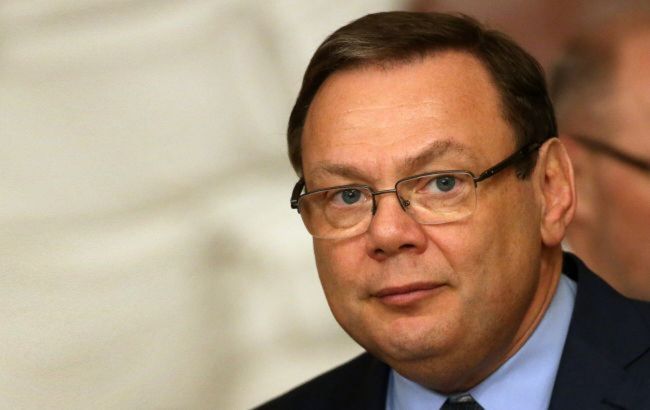 Photo: Russian oligarch Mikhail Fridman (Getty Images)
The Security Service of Ukraine served suspicion to Russian oligarch Mikhail Fridman. He invested billions of rubles in several defense plants in Russia, according to SSU Telegram.
The SSU has informed the Russian oligarch Mikhail Fridman of the suspicion that he is financing the aggression of the Russian Federation in Ukraine. Since the beginning of the full-scale invasion of the Russian Federation, he has invested about 2 billion rubles into several military factories of the aggressor country," the report says.
What factories in Russia are we talking about?
Among the factories sponsored by the oligarch are the Tula Ammunition Plant, which produces cartridges, as well as the Yalamov Ural Optical-Mechanical Plant, which produces high-tech equipment for combat aircraft and helicopters of the Russian Federation.
What else is known about Fridman
According to the SSU, the oligarch uses the assets of the Russian financial and investment consortium Alfa-Group under his control to finance the Kremlin's aggressive projects.
He also used his own business resources for the mass distribution of dry rations, clothing, and other products under the trademark "Army of Russia", which are supplied to the occupiers on the front lines.
Along with this, Fridman organized the collection of material and technical assistance for the needs of the occupying groups of the Russian Federation fighting in Ukraine. In addition, the defendant's insurance companies took over the insurance of military equipment, as well as the life and health of the Russian invaders at the front.
Fridman also ensured the cooperation of his own telecommunications company with the FSB, which allowed him to conduct mobile communications under the control of the Russian intelligence services in the temporarily occupied regions of Ukraine.
The suspect is currently hiding abroad. Comprehensive measures are underway to bring him to justice. The perpetrator faces up to 8 years in prison with confiscation of property.
Earlier, in June, the court seized Fridman's assets in the company DS Group Ukraine, which is a "daughter" of the international group IDS Borjomi International. In Ukraine, this company is an importer of Borjomi mineral water, which is represented by the brands "Morshynska" and "Myrhorodska".
In addition, in August, the Economic Security Bureau of Ukraine filed a report on suspicion of laundering 100 million hryvnias through the Ukrainian "Sens Bank" (formerly "Alfa Bank") to Russian oligarch Mikhail Fridman. In July, the National Bank of Ukraine adopted a decision that would allow "Sens Bank" to be transferred to the state. Fridman himself is currently under sanctions.