Invasion in Niger - West African countries set possible intervention date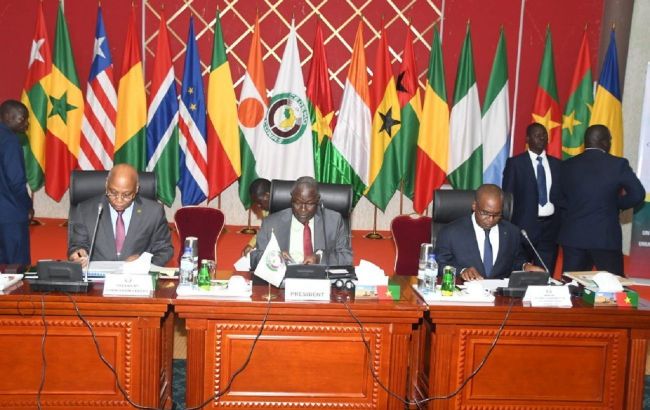 Representatives from the ECOWAS bloc have agreed on the date for a possible intervention in Niger (photo: ecowas.int)
The Chiefs of Staff of the Armed Forces of West African state (ECOWAS bloc) have agreed on the date for a possible military intervention in Niger following the coup in the country, according to Reuters.
During the meeting of the Economic Community of West African States (ECOWAS) countries, the possibility of intervention to restore democracy in Niger was discussed.
According to one of the participants in the meeting in Accra, if diplomatic efforts do not yield results, armed intervention may be necessary.
As stated by the head of the ECOWAS Department of Political Affairs and Security, Abdel-Fatau Musah, they are ready to execute the order immediately.
During the summit, allies discussed the details and circumstances of possible intervention, emphasizing that they still hope for peaceful negotiations with the junta in Niger, as the doors for negotiations are still open.
The coup in Niger and the ECOWAS response
At the end of July, the security forces in Niger carried out a coup and effectively took the country's president, Mohamed Bazoum, hostage. Following this, the head of the presidential guard, Abdurahman Chiani, declared himself the new leader of the country.
In response, the countries of the West African bloc (ECOWAS) stated that if there was a refusal to restore constitutional order in the country, they would carry out military intervention. The junta declared that they would kill Bazoum in that case.
After some time, the ECOWAS countries suspended their discussions on intervention, and representatives of the rebels stated that they were still open to negotiations.
For more details on the coup in Niger, you can read in RBC-Ukraine article.