International reserves decline for the third month in row: NBU explains reasons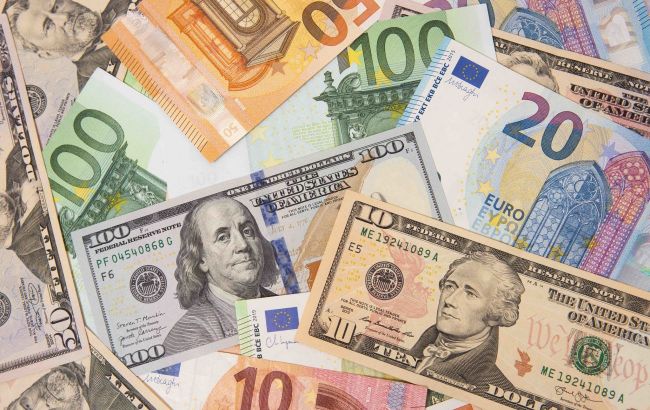 International reserves fell to $39 billion in October (Photo: bank.gov.ua)
Ukraine's international reserves decreased by 1.9% to $38.973 billion in October 2023. Reserves have been declining for the third consecutive month, according to the National Bank of Ukraine (NBU).
According to the NBU's press service, the dynamics in October were influenced by NBU interventions and the country's foreign currency debt payments. "At the same time, both factors were significantly offset by inflows from international partners," the statement said.
Reasons for the reduction
According to the NBU, in October 2023, the dynamics of international reserves were determined by several factors.
Firstly, NBU operates in Ukraine's foreign exchange market. In October, the NBU sold $3,351.5 million on the foreign exchange market and purchased $14.0 million for reserves. Therefore, the NBU's net currency sale last month amounted to $3,337.5 million, compared to $2,691.4 million in September. According to the NBU, the increased interventions were primarily due to a situational increase in demand for currency in the first days of transitioning from a fixed exchange rate to a managed floating exchange rate regime.
For example, from October 2 to 6, the NBU's net currency sale on the foreign exchange market, according to balance data, was $1,151.7 million, and almost half of this amount was sold by the NBU on the first day of the new exchange rate regime. Subsequently, NBU interventions in currency sales stabilized at the level observed before transitioning to the managed floating exchange rate regime.
Secondly, inflows in favor of the government and payments on state debt.
The government received $3,313.1 million in its NBU accounts. This amount includes:
$1,590.4 million - macro-financial assistance from the EU.
$1,150.0 million - a grant from the United States through the World Bank's Donor Fund.
$572.7 million - from placing domestic government bonds (OVDP) in foreign currency.
The Ukrainian government paid $892.5 million for the servicing and repaying foreign currency debt, and Ukraine paid $80.1 million to the International Monetary Fund.
NBU's forecast
In October, the NBU improved its forecast for the volume of international reserves at the end of 2023 from $38.3 billion to $41.8 billion. In 2024, reserves are expected to be $44.7 billion, and in 2025, $45.0 billion.