Intelligence confirms heavy Russian losses near Avdiivka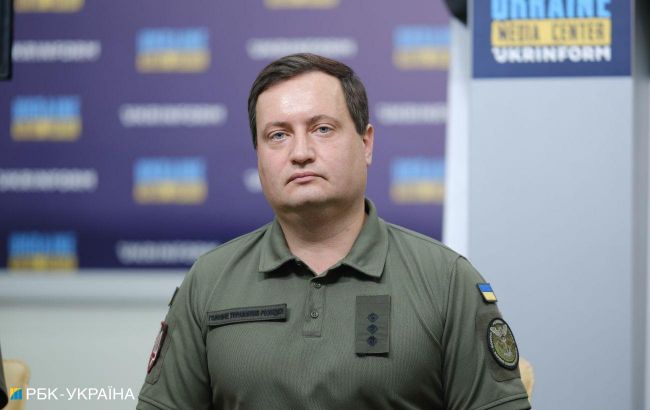 Representative of the Defense Intelligence of the Ministry of Defense of Ukraine Andrii Yusov (Vitalii Nosach, RBC-Ukraine)
The occupants lost over 60 pieces of equipment near Avdiivka. However, these figures may be higher, according to a representative of Ukraine's Defense Intelligence, Andrii Yusov.
"These are not final numbers, and the losses, apparently, may be greater both in terms of equipment and personnel. Speaking of the Avdiivka direction, the losses of the occupiers there are noticeable. They are not justified in terms of the tasks set and the results obtained," Yusov said.
He refers to the Russians' attempt to take Avdiivka as a political task. According to him, the occupiers are ready to suffer significant losses, both among the troops and equipment, to achieve their political goals.
Background
Recently, DeepState analysts presented satellite images showing a significant number of destroyed Russian equipment in the area of Krasnohorivka near Avdiivka.
Analysts counted at least 63 enemy pieces of equipment destroyed by Ukrainian forces.
Russian advance on Avdiivka
Last week, Russian occupiers intensified their advance on Avdiivka. Russians have been actively shelling the city and nearby settlements.
As the head of the Avdiivka Military Administration Vitalii Barabash noted, this offensive is the most significant since 2014.
After a relative lull, the occupiers have once again increased their efforts to encircle the city. Meanwhile, peaceful residents continue to reside in Avdiivka.