Russians lose over 60 units of eqpt north of Avdiivka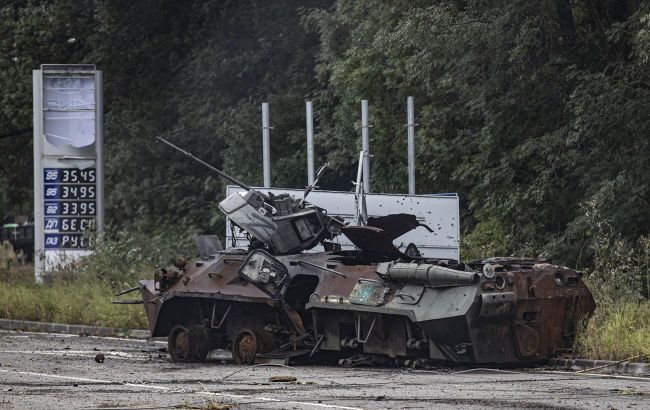 Russians lose over 60 units of eqpt north of Avdiivka (Getty Images)
Russian occupiers lost over 60 units of military equipment during their attempts to storm Avdiivka, according to satellite images on DeepState.
The creators of an interactive war map analyzed the changes in satellite images in the area of the village of Krasnohorivka in the Donetsk region. They identified at least 63 destroyed units of the occupiers' equipment.
As noted by DeepState, it is an indication of the Russian failed attempt to use the tactics of armored fists. Evaluating Russian personnel losses is difficult, and the number of eliminated enemy soldiers is measured in hundreds only in this area.
The Russian advance on Avdiivka
Last week, Russian occupiers initiated attempts to advance in the Avdiivka area. They involved thousands of soldiers and dozens of units of military equipment in their assaults.
As Vitalii Barabash, the head of the Avdiivka Military Administration, pointed out, this advance is the largest since 2014.
For more detailed information about the current situation in Avdiivka, read the article on RBC-Ukraine.