Checks at military recruitment offices in Ukraine - 21 individuals informed of suspicion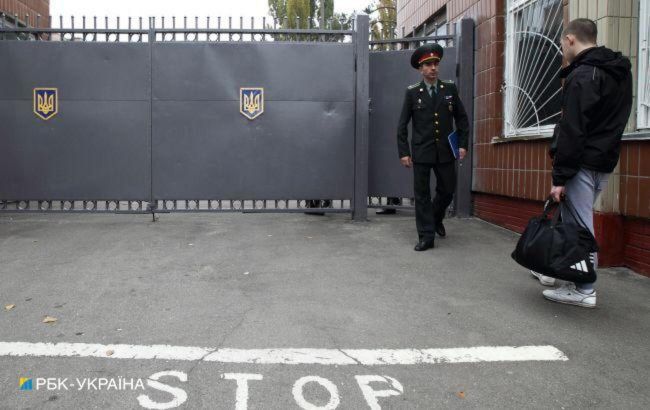 Photo: In Ukraine, 21 individuals were informed of suspicion during the checks at military recruitment offices (Vitalii Nosach, RBC-Ukraine)
"Twenty-one individuals have been notified of suspicion, and eight indictments against 16 individuals have been sent to court," he said.
Pavliuk reminded that working groups were established for inspections of military commissariats by the Ministry of Defense, which are operating in the regions.
"Everything is being analyzed - service experience, reputation, information in the public domain, citizens' complaints received through the hotline and other channels. Work on proposals for changes to regulatory acts is ongoing. Additionally, the digitalization of the work of recruiting centers is a priority," the Deputy Minister of Defense stated.
Furthermore, as Pavliuk pointed out, over 2300 citizens' complaints have been received.
"The topics cover a wide range of issues related to interactions with recruiting centers and social support - from corrupt practices to the organization's efficiency. Each complaint is being addressed individually," he added.
Inspections of military recruitment offices in Ukraine
In Ukraine, large-scale inspections of military recruitment offices and social support centers have been initiated after the exposure of Yevhen Borysov, an Odesa military commissar, involved in illegal enrichment amounting to 188 million hryvnias. It was revealed that he owns real estate in Spain valued at 3.7 million euros.
Yesterday, the military commissar Yevhen Borysov was arrested, and the National Agency on Corruption Prevention initiated over 100 inspections related to military commissars in Ukraine. President of Ukraine Volodymyr Zelenskyy described the initial results of the inspections of military commissariats and social support centers in Ukraine as unsatisfactory.