Inevitable growth: What will happen to the dollar exchange rate in Ukraine, expert opinion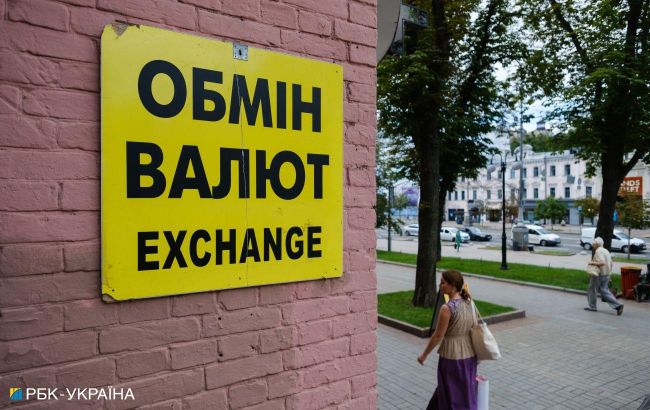 Photo: Dollar exchange rate may surge after NBU restrictions lifted (Vitalii Nosach/RBC Ukraine)
If the National Bank of Ukraine (NBU) decides to abandon the fixed exchange rate that has been held at 36.6 for over a year, it will lead to a jump in the rate. However, the increase may be short-lived due to the capabilities of the NBU, says economist Borys Kushniruk in a comment to RBC-Ukraine.
"If they (NBU - Ed.) let go of the exchange rate, the rate will undoubtedly jump. Then it will bounce back, as it always does," he states, noting that the population may lose out.
According to Kushniruk, the foreign exchange market in Ukraine is entirely dependent on the National Bank, so the value of the exchange rate "can be whatever."
"As the National Bank wishes, so it will be. There is no market. The market is the NBU, you could say, paraphrasing a well-known phrase," he added.
The economist noted that in the absence of a market, the NBU will essentially regulate everything.
Kushniruk believes that the cash dollar exchange rate had been declining for a long time because the NBU began to lift restrictions on the flow of currency from the interbank market, where the fixed rate is maintained (36.6 hryvnias +1%), to the cash market.
Need for devaluation
Kushniruk noted that Ukraine is projected to have a negative trade balance of $20 billion this year, which will be covered by NBU interventions. Therefore, devaluation is needed, but within pre-announced parameters known to all participants.
The economist considers the abandonment of the fixed exchange rate to be "an absurd step," but did not rule out that the NBU might take it. According to him, as long as there is a huge imbalance between supply and demand, the NBU essentially determines the exchange rate. "In conditions where you are so dependent on the NBU, there can be no talk of a free exchange rate," the expert said.
As he pointed out, even after the end of the war, the NBU will have to gradually devalue the hryvnia. "But in a planned and predictable manner," he added.
Dollar exchange rate increase
The NBU plans to move to a flexible dollar exchange rate, which involves control and, if necessary, adjustment of the situation in the market.
In particular, as the appropriate macroeconomic and financial conditions are formed, the NBU will move away from fixing the official exchange rate toward greater flexibility in the exchange rate, the fluctuations of which should reflect changes in the demand and supply of currency on the market.
The NBU does not specify the timeline for transitioning to a flexible exchange rate, emphasizing that this will happen "in the future."