India plans to purchase wheat from Russia at a discount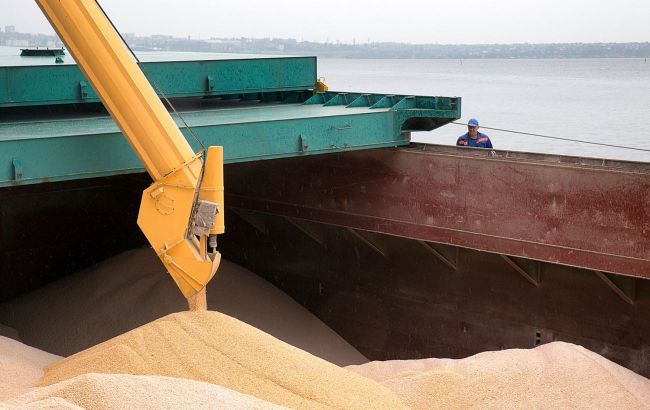 India plans to purchase wheat from Russia at a discount (Photo: Getty Images)
According to Reuters, negotiations are underway between India and Russia concerning the import of wheat at a discounted rate compared to the rising global prices. This move is aimed at allowing New Delhi to strategically intervene in the market to alleviate the soaring wheat prices that have fueled inflation to a 15-month-high.
An anonymous source stated, "The government is exploring the possibility of import through private trade and government-to-government agreements. Decisions will be made cautiously."
India has refrained from wheat imports through intergovernmental agreements for several years. The last significant import occurred in 2017 when private traders procured 5.3 million tons.
The government's plan to import Russian wheat is among the measures aimed at reducing prices of essential commodities such as fuel, cereals, and pulses, along with expanding rural schemes to mitigate the impact of inflation on the poor.
Sources indicate that the discussions are of a private nature and a final decision might be reached within a few weeks. Last month, Sanjeev Chopra, the top bureaucrat of the federal Ministry of Food, stated that there had been no proposals for wheat import from Russia.
Low wheat reserves
Although India needs only 3 to 4 million metric tons of wheat to cover its deficit, New Delhi could consider importing 8 to 9 million tons from Russia to have a more substantial impact on prices.
Following the war with Ukraine last year, Russia became India's second-largest supplier of goods, primarily due to discounted oil purchases.
"Russia has expressed its readiness to offer discounts below market prices. There are no restrictions on exporting food products from Russia," a government official mentioned.
India also imports sunflower oil from Russia and settles transactions in US dollars. The same approach is planned for wheat imports, according to the official.
"India could easily secure a discount of $25 to $40 per ton from Russia. This ensures that the cost of unloading wheat remains significantly lower than local prices," stated a dealer in Mumbai working for an international trading company.
Wholesale wheat prices in India increased by approximately 10% over two months to reach a seven-month high in August due to limited supplies.
As of August 1, wheat reserves in state warehouses stood at 28.3 million tons, a 20% decrease compared to the 10-year average.
Last year, India banned wheat exports due to a lower harvest, and it is anticipated that this year's harvest will be at least 10% lower than government estimates.
The US Department of Agriculture raised its projection for Russian wheat exports to 48 million tons in the 2023-24 season, indicating that almost a quarter of global trade will now belong to Russia.
Russia has hindered the export of Ukrainian wheat from Black Sea ports. However, the National Bank of Ukraine forecasts that the entire export volume will be rectified.