Escalation in the Black Sea leads to fluctuation in global wheat prices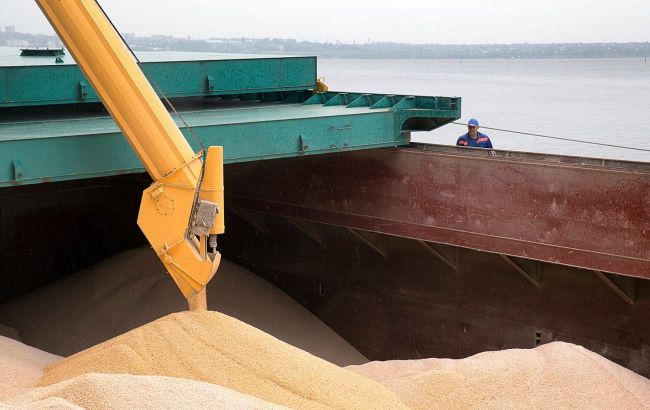 Wheat prices drop on global markets as Black Sea port disruptions persist amid growing tensions in key export region (Photo: Getty Images)
According to Bloomberg, the escalation in the Black Sea region has triggered significant jumps in global wheat prices. Wheat has seen a decline in value on the worldwide market due to prolonged grain supply disruptions from Black Sea ports, despite escalating tensions in this crucial export zone.
Basic futures in Chicago traded at around $6.40 per bushel after a 1.9% drop on Monday. Over the weekend, Russia fired upon a ship in an attempt to halt it for inspection, marking a continuation of hostilities at sea. This follows a previous incident earlier this month when Ukrainian drones attacked Russian vessels.
Despite the escalating situation, Rabobank reports that exports continue from both Ukraine and Russia. Wheat prices remain 19% lower this year due to unprecedentedly low yields.
The US Department of Agriculture has revised upwards its estimate of Russian wheat exports to 48 million tons for the 2023-2024 season. This means that nearly a quarter of global trade will now be attributed to Russia.
Grain shipments in the Black Sea region have been under threat since the expiry of an agreement in July that allowed safe passage for vessels exporting Ukrainian grain and other food products from the ports of Odesa.
Ukrainian harvest
The Ministry of Agrarian Policy and Food of Ukraine has updated its harvest forecast for 2023. Despite a decrease of 980,000 hectares in the combined area of spring and winter crops compared to last year, totaling 10.895 million hectares, favorable weather conditions have led to almost record-breaking crop yields (up to 51.8 c/ha).
According to preliminary estimates from the Ministry, in 2023, farmers are projected to harvest the following quantities of grains: wheat - 20.9 million tons, barley - 5.8 million tons, and corn - 28.1 million tons.
Grain corridor
From August 2022 to July 2023, the Black Sea Grain Initiative was in effect, allowing for the safe transportation of foodstuffs from the port of Odesa. However, Russia withdrew from the deal during this period.
The National Bank of Ukraine (NBU) assumes in its baseline forecast that the grain corridor will not function until the end of the conflict. Additionally, the NBU suggests that EU restrictions on agricultural exports will remain in effect until September 15 and will not be extended.
According to the NBU's projections, Ukrainian agro-exporters will be able to ship "all export-oriented production" throughout the marketing year, which spans from July to June of the following year.