Important decisions for the defense of Kupiansk - Commander of Armed Forces visited Eastern part units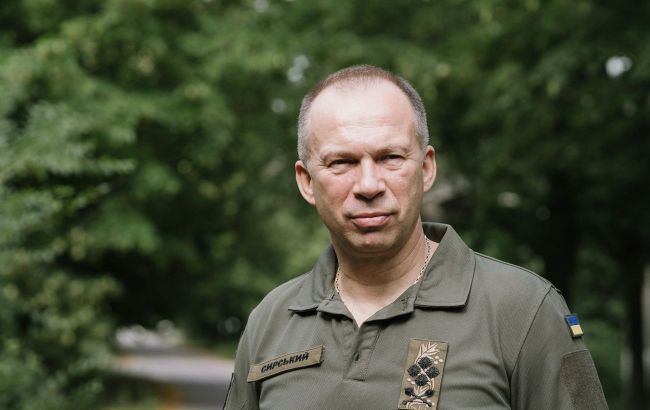 Commander of the Army of the Armed Forces of Ukraine, Oleksandr Syrskii (Photo: Getty Images)
Russian forces are making daily attempts to break through the defenses of the Ukrainian Armed Forces to block and further capture Kupyansk, revealed Commander of the Army of the Armed Forces of Ukraine, Oleksandr Syrskii.
Kupiansk Direction
"Due to the worsening situation on the Kupiansk direction, I spent most of the day with the units defending the approaches to the city," the Commander wrote.
According to Syrskii, essential decisions have been made in conjunction with the commanders on the Kupiansk direction to ensure the reliability of the defense.
Lyman direction
The Russians are undergoing regrouping, replacing units that have lost combat capability due to losses, and they have not abandoned plans for new offensive actions.
"Our task is to take maximum advantage of this situation and significantly improve our position. The necessary decisions for this were worked out directly with the commanders in the combat zone," added the Commander of the Ground Forces.
Bakhmut direction
The situation on this front is complex but under control. The Russians are counterattacking, conducting mining operations, and intensively shelling the positions of our soldiers. Nevertheless, the Ukrainian Armed Forces continue to advance gradually.
"With the brigade commanders fighting on the Bakhmut direction, we discussed current issues related to increasing the effectiveness of offensive actions, the enemy's fire impact, and a series of other measures to achieve victory over the enemy," Syrskii writes.
What's the situation on the front?
According to the Institute for the Study of War, based on geolocation data, the Ukrainian Armed Forces managed to advance to Rubizhne. However, experts consider control over the settlement to be "weak and uncertain."
Overall, during the battles with Russian occupiers, Ukrainian forces achieved some success in the Luhansk and Zaporizhzhia regions.