Impact of Hungary's EU presidency on Ukraine's accession: Ambassador provides insights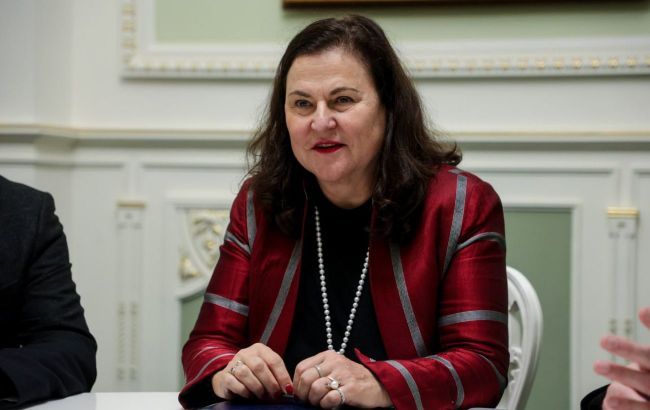 Katarina Mathernova, EU Ambassador to Ukraine (Photo: facebook.com/dshmyhal)
Hungary's presidency of the European Union, starting in July 2024, cannot influence the bloc's decisions regarding Ukraine's Eurointegration, according to a statement of EU Ambassador to Ukraine Katarina Mathernova in an interview with Suspilne.
"The presiding country facilitates consensus on specific issues in various formations, councils, and working groups. Therefore, I don't think any presidency can influence decisions in one direction or another. It's not that role," noted Mathernova.
She clarifies that the European Union is a structure where certain areas operate only based on consensus. The issue of enlargement is one of them, and each country can have its own view.
"So it is important to take seriously the concerns expressed by one or another EU member. It is important to have a close dialogue with Hungary because the expansion of the European Union depends on unanimity," added the diplomat.
Hungary's position on Ukraine's EU membership
Earlier, Hungary's Minister of Foreign Affairs, Peter Szijjarto, stated that his country opposed Ukraine's accession to the EU until the end of the war with Russia. According to him, Ukraine's membership can bring the war into the EU, which no one wants.
He also mentioned that Hungary did not support the start of negotiations on Ukraine's accession to the European Union.
At the same time, Ukraine hopes that EU countries will support the start of accession negotiations on December 14 during the summit of leaders of all member countries.