IDF reveals the number of hostages held by HAMAS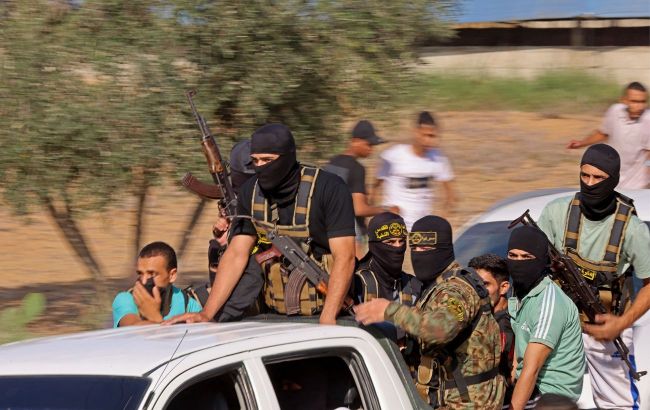 IDF has disclosed the number of hostages held by HAMAS (photo: GettyImages)
HAMAS is holding nearly two hundred hostages, and some of them are reportedly experiencing health issues, reports CNN.
According to the Israel Defense Forces, HAMAS is holding 155 hostages following their attack on Israel.
"Efforts to free the hostages continue on multiple fronts. The military is working to return the captives immediately and without any conditions," said Israeli President Isaac Herzog.
The country is making every effort to ascertain the condition of the hostages and is appealing to the international community for assistance in their release. HAMAS has not provided any information about the hostages, including their whereabouts and health status.
"This is a complex situation because Hamas does not adhere to any norms of international humanitarian law in any form or format. For many years, they have been holding Israeli soldiers, the bodies of deceased citizens from previous rounds, without providing any information about their fate, whereabouts, or condition," said the President of Israel.
The leader of Israel thanked the United States for their support. He also noted that some of the hostages require specific medications and treatment, and their health is in critical condition.
Today, Ukrainian President Volodymyr Zelenskyy stated that Ukraine is working with partners to evacuate Ukrainians. The departure of citizens from the Gaza Strip is currently blocked.
Earlier, we reported that the United States is ready to deploy its troops to rescue hostages if necessary, including American citizens among the captives.
We also mentioned that Israel has resumed the supply of water to part of Gaza. The decision was approved by Israeli Prime Minister Netanyahu and U.S. President Joe Biden.