U.S. does not rule out deployment of troops to rescue hostages from Gaza Strip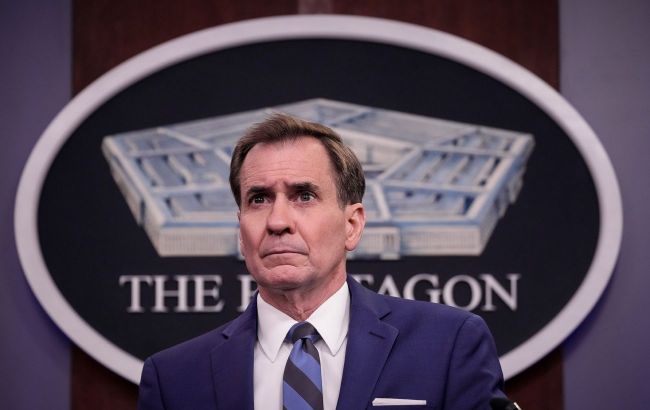 U.S. National Security Council representative John Kirby (photo: Getty Images)
The United States does not rule out the possibility of deploying its troops to free hostages taken during the war between Israel and HAMAS. However, there are currently no such plans, states U.S. National Security Council spokesperson John Kirby.
"We're worrying about the potential escalation. What I won't do is rule anything in or out when it comes to getting our hostages home. We're working on this literally by the hour but again, in order for you to develop specific policy options, you['ve] got to have a lot more contextual information than is available to use right now and we're working at that," he stated.
It is believed that HAMAS is holding over 100 people hostage, including civilians, Israeli soldiers, and an unknown number of Americans.
"There are no plans or intentions to put U.S. troops on the ground to fight between Israel and Hamas," Kirby emphasized.
Responding to a question about whether the U.S. would deploy troops to the country specifically to free Americans, Kirby pointed to the uncertainty about the details of the hostages' location and number.
"We're actively trying to find out exactly where they are, I mean, Shannon, we don't even know how many exactly. We're so small handful we know; there could be more than we know, they could be in different groups, they could be moved around," Kirby said, stressing that the U.S. needs to be "cautious" in publicly discussing efforts to bring the hostages home.