Hungary threatens to block Ukraine's EU accession talks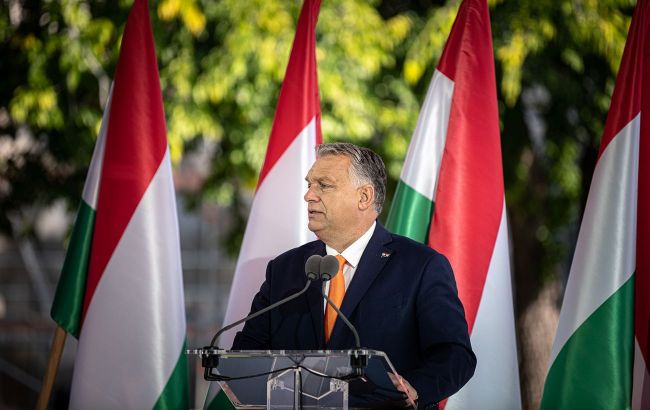 Hungarian Prime Minister Viktor Orban (facebook com orbanviktor)
The Hungarian government is blackmailing Ukraine by threatening to block the EU accession negotiations if Ukraine doesn't meet its demands regarding Ukrainian language legislation.
Despite Budapest's statements, the linguistic and cultural needs of Hungarians in Ukraine are not under threat. Ukraine has passed a law on national minorities that, on the contrary, further expands the opportunities for self-realization of Hungarians in Ukraine.
It is noted that the only threat to the Hungarians of Zakarpattia is Russian aggression. However, Hungary continues to maintain friendly relations with Moscow and seeks to take advantage of the confrontation between Russia and the West.
"In 2022, the European Parliament declared that Hungary cannot be considered a fully functional democracy due to the actions of Viktor Orban's government. Meanwhile, Ukraine is actively implementing reforms and has obtained candidate status for EU membership," the statement says.
At the same time, European Commissioner for Budget and Administration Johannes Hahn said that Hungary cannot constantly blackmail Ukraine with its veto power, as the European Commission has mechanisms for making necessary decisions without Hungary.
Ukraine to begin EU accession negotiations
Today, on November 8, the European Commission recommended to the EU Council to start negotiations with Ukraine on accession. Moldova is at this stage as well.
According to European Commission President Ursula von der Leyen, Ukraine has already implemented 90% of the reforms expected by the EU. However, Kyiv must continue its reform efforts.
The European Commission also recommended starting accession negotiations with Moldova and granting candidate status to Georgia, provided certain recommendations are met.
For more details on the European Commission's decision, please refer to the RBC-Ukraine's article.