Hungary ready to oppose 12th package of sanctions against Russia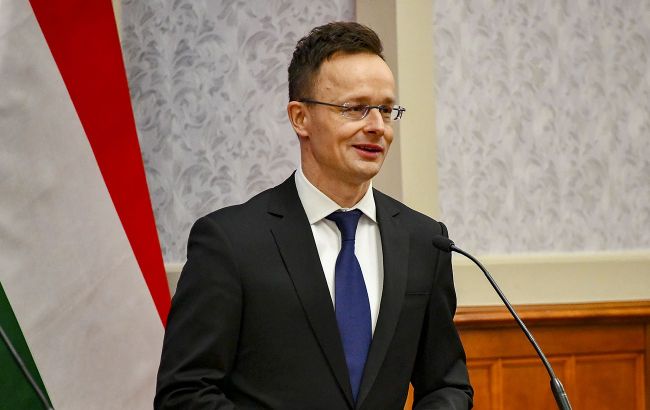 Peter Szijjarto, Minister of Foreign Affairs and Trade of Hungary (Getty Images)
Hungary will refuse to agree on the 12th package of sanctions against the Russian Federation if the restrictions include the gas, oil and nuclear industries of the terrorist country, according to Hungarian Foreign Minister Peter Szijjarto.
According to Szijjarto, Hungary will refuse to agree to anything that contradicts the national interests of his country.
"I can tell you for sure: if the next package contains something that is contrary to our national interests, we will definitely not agree to its adoption. The red line for us obviously concerns energy, gas, oil, nuclear energy and any other aspects that could harm our national economy," the foreign minister said.
In particular, the minister noted that Budapest does not consider it necessary to continue its sanctions policy against Russia. Moreover, according to him, Hungary does not want to put people who have done something good for his country on the list of restrictions.
Sanctions against Russia
Since the beginning of the full-scale invasion of Ukraine by the terrorist country, the European Union has imposed 11 packages of sanctions. The list of restrictions includes such bans as ban on the import of Russian oil and the disconnection of a number of Russian banks from the SWIFT system. There are also a large number of export restrictions.
Back in the summer of this year, Ukraine's leader Volodymyr Zelenskyy called on the EU to start working on the 12th package of sanctions. In particular, Kyiv insists on restrictions against Rosatom.
It was also recently reported that the G7 countries plan to announce a ban on imports of Russian diamonds by the end of October.