Hungary may block EU accession talks: What should Ukraine do?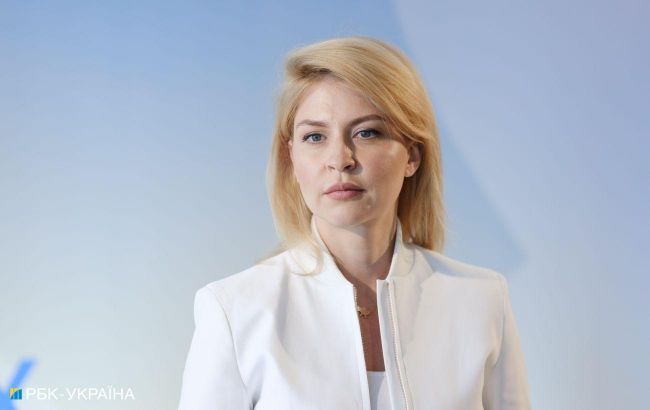 Ukraine's Vice Prime Minister for European and Euro-Atlantic Integration, Olha Stefanishynа
Hungary may block negotiations on Ukraine's accession to the European Union. However, Ukraine has already prepared for possible objections from Budapest, according to Ukraine's Vice Prime Minister for European and Euro-Atlantic Integration, Olha Stefanishyna.
"What was written in the report was also important to us. This report needed to be unbiased. And that the "Hungarian trace" was not felt there. After all, (the report - ed.) should be objective. And I would like to point out that the European Commission has confirmed that the rights of national minorities meet the Copenhagen criteria set for EU member states," she explained.
According to Stefanishyna, the European Commission's report should be a signal to other EU members. Ukraine, for its part, continues to work with Hungary and has handed over a detailed roadmap for resolving disputes with the Hungarian government.
The minister emphasized that Ukrainians of Hungarian origin are ready to support the aspirations of the Ukrainian authorities despite Budapest's statements.
"But I would like to draw attention to the fact that it is the Hungarian minority that is constantly in dialogue with the government. Ukrainians of Hungarian descent have appealed to the European Commission and other institutions to support Ukrainian aspirations. Therefore, we share realistic situations in Ukraine with political slogans. Therefore, we urge the Hungarian side to reach an agreement and give feedback on the proposals we have already submitted," Stefanishyna added.
Ukraine to start accession talks with the EU
Today, on November 8, the European Commission recommended that the EU Council start accession talks with Ukraine. According to Ursula von der Leyen, Ukraine has already implemented 90% of the reforms expected by the EU. However, Kyiv should continue to implement reforms.
More on the European Commission's decision on Ukraine - in article by RBC-Ukraine.
The European Commission also recommended starting accession talks with Moldova and granting Georgia candidate status, subject to implementing specific recommendations.
Hungary's position
Hungarian Prime Minister Viktor Orban takes an openly pro-Russian position. He often makes statements to discredit Ukraine.
Since the beginning of the full-scale war, Hungary has not provided Ukraine with military assistance and is blocking the European Union's sanctions against Russia. In addition, Budapest continues to trade with Russia and representatives of the Hungarian government visit Moscow.
Ukraine and Brussels believe that Hungary cannot block Ukraine's accession to the EU indefinitely. European Commissioner for Budget and Administration Johannes Hahn notes that the European Commission has a mechanism to make the necessary decisions without Hungary.