Hungary is becoming problem needs to be solved - Estonia's PM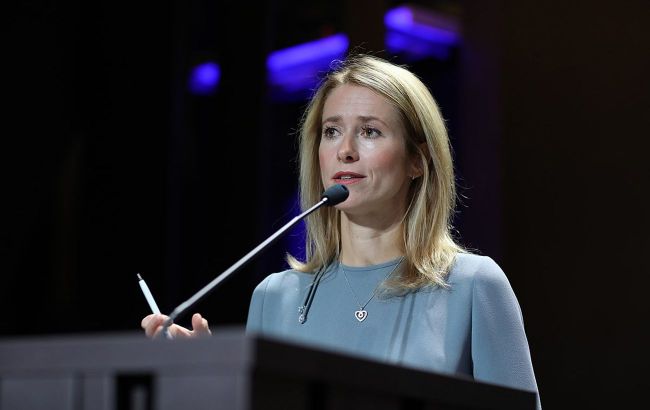 The Prime Minister of Estonia, Kaja Kallas (Photo: wikimedia.org/Kaja_Kallas)
The Prime Minister of Estonia, Kaja Kallas, stated that Hungary is becoming a problem for the European Union that needs to be addressed, as maintaining unity becomes increasingly challenging, according to The Guardian.
As the publication notes, Hungarian Prime Minister Viktor Orban has long tested the patience of European Union leaders, delaying Sweden's NATO membership, blocking support for Ukraine, and protesting against new migration laws. At the same time, extending a hand to Russian dictator Vladimir Putin may be the last straw that breaks the patience.
"It's becoming a problem we have to address. We have had different opinions before, we have managed to keep unity, but it's getting more difficult regarding Hungary. We are the European Union, we have rules that's how we make decisions. We don't really have a strong tool to address [what Hungary does]," Kallas said on the eve of the EU summit.
Kallas expressed surprise that Budapest adheres to views opposite to those of most EU member countries and remains outside the eurozone despite high inflation. According to her, it is Hungary that needs the European Union.
Commenting on the blocking of Sweden's NATO membership, the Prime Minister of Estonia noted that the EU will likely find common ground with Hungary after approval from Türkiye.
Orban's position on the war
Pro-Russian Orban supports warm relations with the Kremlin, which has led to conflicts with Kyiv, including the issue of the possibility of ethnic Hungarians learning their language after Ukraine adopted a law in 2017 granting schoolchildren the right to know the state language.
As noted by The Guardian, Orban is becoming increasingly isolated in the European Union due to his behavior and a series of scandalous statements. At the same time, Brussels is concerned that Hungary will preside over the EU Council on a rotating basis next year.