After lengthy delay: Hungary approves appointment of Ukraine's Ambassador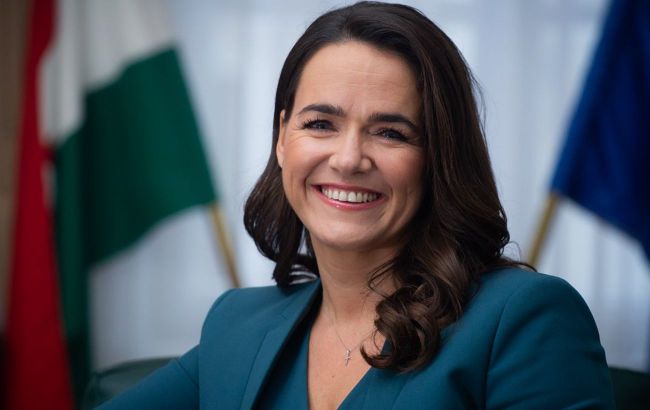 The President of Hungary, Katalin Novák (Photo: twitter com KatalinNovakMP)
On August 8th, the President of Hungary, Katalin Novák, approved the new Ambassador of Ukraine to Budapest. The appointed ambassador is military officer Fedor Shandor, according to ATV.
Fedor Shandor is a serviceman of the Armed Forces of Ukraine and has previously taught at Uzhhorod National University.
Back in March, there was information that Shandor could become the Ambassador of Ukraine to Hungary.
For a foreign diplomat to start their work, the consent of the head of the state is needed - an acceptance declaration.
The request for the appointment of Ukraine's Ambassador to Budapest, Fedor Shandor, was sent about three months ago.
The publication notes that the prolonged consideration was allegedly due to the "inaccessibility of Ukrainian President Volodymyr Zelenskyy for Katalin Novák."
The letter of credentials for Fedor Shandor was sent to the Ministry of Foreign Affairs. The president's decision will be announced in the Hungarian newspaper when Ambassador Shandor is already in Hungary and presents his credentials to President Novák.
Hungary's position on the war
The Prime Minister of Hungary, Viktor Orban, holds an openly pro-Russian position. He frequently makes statements to discredit Ukraine.
Since the beginning of the full-scale war, Hungary has not provided military assistance to Ukraine and has also blocked European Union sanctions against Russia. Additionally, Budapest continues to engage in trade with Russia, and representatives of the Hungarian government visit Moscow.
Earlier, it was reported that the President of Hungary, Katalin Novák, would visit Ukraine in August. She will visit Kyiv and Zakarpattia.