Human DNA will be sent to the Moon for aliens to clone it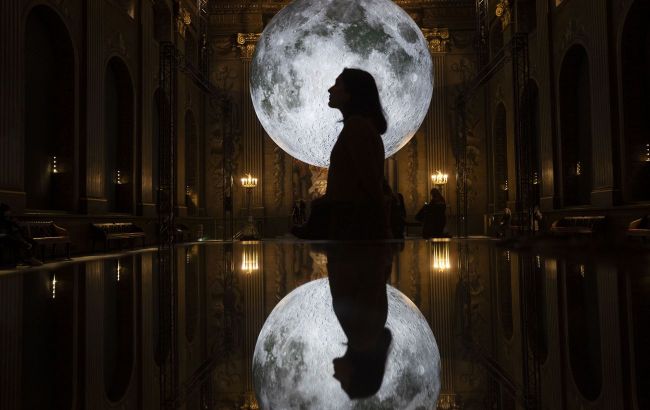 Human DNA will be sent to the Moon for aliens to clone it (Photo: Getty Images)
Physics professor Ken Om wants to send his DNA to the Moon so that extraterrestrials can clone him and place him in an "intergalactic zoo," according to Futurism.com.
"Space burial"
For many years, the Texas-based space company Celestis has been sending cremated remains of individuals into Earth's orbit.
During its first flight in 1997, the company "launched" the remains of the famous American screenwriter and producer, creator of the science fiction TV series "Star Trek," Gene Roddenberry, along with American physicist and space visionary Gerard O'Neill, into Earth's orbit.
Fulfilling orders from the deceased's relatives, the company attaches the remains to a telecommunications satellite, and they orbit the Earth together for decades. Celestis provides the GPS data of the satellite's movement at any given time to the deceased's loved ones, allowing them to track its location.
After the satellite is decommissioned, the remains burn up upon reentry into the Earth's atmosphere.
Motivations
Celestis' clients have various motives for sending their remains into space.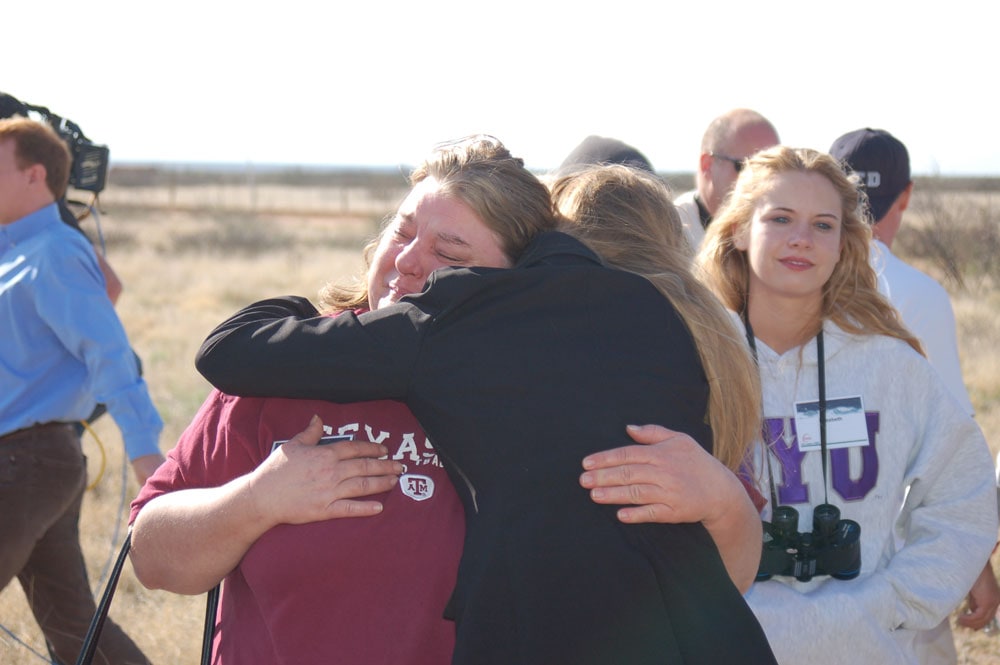 Farewell ceremony on Earth (photo: Celestis.com)
For example, New York firefighter Daniel Conlisk wants his remains to be sent into space along with the ashes of his wife, who fought cancer.
"I want to be cremated. And when you die, I want you to be cremated. And I want our ashes mixed and sent into space," recalled the rescuer of his beloved's words.
Aerospace engineer Jeffrey Voytah, who grew up watching the "Apollo" missions, also wants a portion of his ashes to reach the surface of the Moon.
Sending "living" DNA
86-year-old American physics professor Kenneth Om, fascinated by "extraterrestrial life forms," has devised an imaginative way to "live after death" and dreams of being cloned by extraterrestrials.
He wants his DNA sent to the Moon's south pole, where extraterrestrial civilizations could "collect" it.
He even jokes that in the future, he would like to see an "intergalactic zoo with Ken Om in a cage" or "a swarm of thousands of restored Ken Oms scattered throughout the Universe."
However, the physicist acknowledges that such a prospect is unlikely.
The DNA of a human will be sent to the Moon for extraterrestrials to clone Celestis Luna missions allow extraterrestrial storage of DNA and digital data archives (photo: Сelestis.com)
Launch date and cost
The official launch date of the next Celestis mission - the Tranquility Flight spaceflight - is not set, and reservations for places are closed.
According to company representatives, memorial capsules containing cremated remains and DNA will remain on the Moon's surface as a permanent tribute to the deceased.
"Celestis memorial capsules containing cremated remains and DNA will remain on the Moon's surface as a lasting tribute to fearless souls who never stopped reaching for the stars," the company's website notes.
The cost of space burial is at least $2,995.