How weather can affect Abrams tank deployment? Ukrainian military explains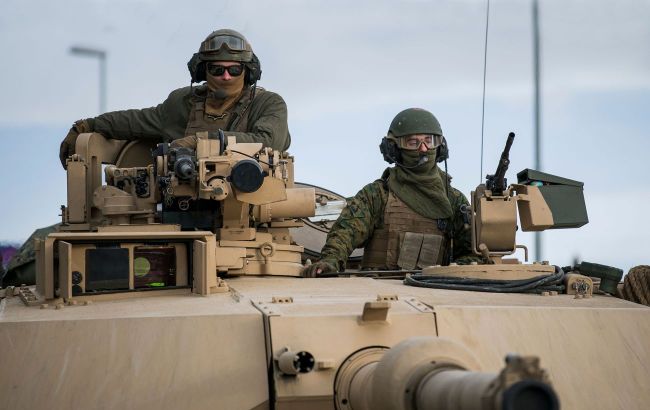 Abrams tank (GettyImages)
Ukrainian military will start using Abrams tanks as soon as tactical conditions are met. However, the weather may affect the deployment, according to a spokesperson of the Eastern Group of Ukrainian Armed Forces Illia Yevlash.
The Ukrainian army will definitely deploy Abrams tanks into combat as soon as the time comes and tactical conditions are met.
"For now, we won't disclose when and where exactly they will engage with the enemy. Let it be a surprise for them," Yevlash said.
Weather worsening will impact the use of Abrams tanks
He also notes that challenging weather conditions and rains will affect the course of military operations and, consequently, the use of the new tanks on the battlefield.
"However, as we remember last year, the offensive and military actions will not stop," Yevlash added.
He adds that military operations will continue in any case. But it would be necessary to consider factors like fog or weather conditions and plan the operation accordingly based on the circumstances.
Abrams tanks for Ukraine
In July, it became known that Ukrainian military personnel began training on American tanks in Germany.
Yesterday, The New York Times, citing two officials from the U.S. Department of Defense, reported that the first batch arrived in Ukraine on September 23.
President of Ukraine Volodymyr Zelenskyy later confirmed this information.
Recently, The Messenger reported that the White House and the Pentagon were considering sending additional M1 Abrams tanks to Ukraine.