Haircare mistakes adding 10 years to your look and ruin everything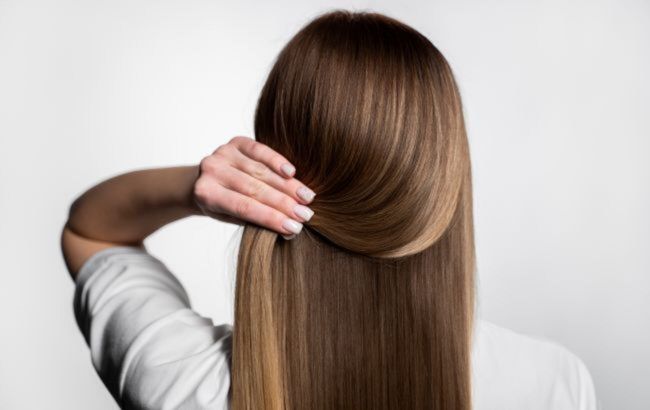 How to care for your hair after 40 (photo: freepik.com)
As women age, they notice changes in their hair. Keeping a youthful appearance can be challenging after 40, but certain rules should be followed to maintain beauty. Certain mistakes in haircare add to a woman's age and should be avoided. Here are habits that damage your hair, according to trichologist Mark Blacke.
You may not be moisturizing your hair enough
According to the experts, women often forget that haircare needs to change over the years. If in your 20s you didn't even think about moisturizing, then after 40 you should pay attention to it. Make masks and look for products that add shine to your hair.
"Adding moisture to the hair only improves the overall look and texture. It also means the hair will become more manageable and easier to style," advises the trichologist.
After 40, start choosing hair products that will moisturize your hair (photo: freepik.com)
You dye your hair in dark shades and forget about highlights
Coloring your hair also affects its dryness. However, this is not the primary concern. According to experts, women over 40 should avoid dark shades of color, especially if they select a uniform and classic tint. As one age, the addition of highlights can be beneficial. It is important to pay attention to techniques that will lighten hair strands near the face.
"When it comes to color, avoid an all-over block dark color as this will often look heavy and increase signs of aging. An iridescent lighter shade is much more flattering on the skin," believes Black.
Pay attention to the color of your hair (photo: freepik.com)
You choose simple hairstyles
Women over 40 should avoid cutting their hair to the same length or adding sparse bangs, as this can cause the hairstyle to appear overly dense. Instead, select more captivating and appealing options.
"Long heavy one-length hair can often just look saggy and aging, so don't be afraid to give the hair more shape and bounce with layers," said Mark.
Earlier, it was reported that a woman experienced a life-threatening incident due to hair dyeing.
Additionally, our previous report featured a stylist showcasing a necklace that recently regained popularity.