Horoscope for all zodiac signs from November 20 to 26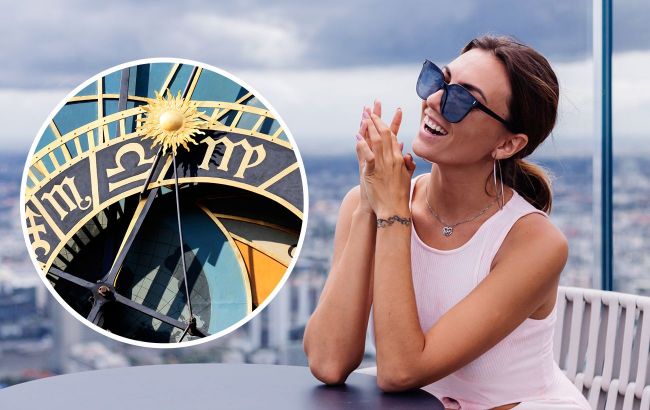 Horoscope for all Zodiac signs from November 20 to 26 (collage by RBC-Ukraine)
The horoscope for the upcoming week will reveal what important events and changes await all representatives of the zodiac sign. Some may need to show patience in personal relationships to avoid conflict, while others may need to be more active to achieve their desired outcomes.
What the stars promise to each zodiac sign from November 20 to 26, according to Joy Pup.
Aries
You can expect a surge of energy and initiative; it's a favorable period for launching new projects, especially those requiring confidence and leadership qualities. Traditional methods may face obstacles, so apply a non-standard approach – it will lead to success. Be conservative in finances, avoiding risky deals and spontaneous purchases.
Taurus
Be especially attentive to details in work and financial matters. Your efforts to maintain stability will be recognized by the stars. However, careful planning and analysis will be required. In your personal life, there may be misunderstandings, so be more open and ready for compromises. Your patience will be tested, but steadfastness will help you stay on your feet.
Gemini
In the coming week, you can expect many social events and meetings. Use your charm and communication skills to expand professional and personal connections. The planetary energy will stimulate your intellectual growth and the exchange of ideas. In financial and business decisions, avoid haste and double-check information, ask for additional details. Be attentive to new acquaintances, as they may open up new opportunities for you.
Cancer
The upcoming days will be favorable for self-reflection and personal growth. Work will require more focus, and you may face tasks that test your determination and perseverance. Your efforts will be noticed if you approach them responsibly. Unexpected expenses may arise in your finances, so try to plan your budget considering possible savings. Close people will need your support, so it's worth dedicating them a bit more time and attention.
Leo
The week ahead will be a period of active actions for you. Your desire to take on a leadership role will be strengthened by the influence of the stars and planets. They will guide you towards new directions for professional development. Be prepared for unexpected offers and opportunities for advancement. In your finances, it's advisable to manage money thoughtfully and avoid spontaneous purchases. In your personal life, it's time to resolve old issues and establish harmony.
Virgo
In the routine, flexibility will be required. Work-related issues demand adaptation and changes, which may cause some concerns. However, these changes will lead to positive shifts in your career. In the financial sphere, stress may arise if you do not exercise caution and refrain from unnecessary purchases. In your personal life, demonstrate sensitivity and attentiveness to the feelings of those close to you.
Libra
This week, you will feel the desire to establish a balance between work and personal life. Finding inner peace will be particularly important for you now, and you can derive satisfaction from creative pursuits and hobbies. There may be misunderstandings in relationships with colleagues, but overall, work will remain stable. Expect small financial gains, but it's advisable to refrain from significant investments for now; gather additional information first. In your personal life, romantic prospects may emerge.
Scorpio
This week, you will need to focus on internal development and self-discovery. Emotions may run high, but this will lead to significant breakthroughs in personal matters. In the professional sphere, challenges may arise, allowing you to uncover hidden talents and determination. Be cautious with financial decisions, as there is a risk of investing in promising projects; carefully consider all aspects. In your personal life, deep understanding and mutual passion await you.
Sagittarius
An important week awaits you as your astrological new year begins. The energy of renewal and new beginnings will be in the air, motivating you to contemplate the future and set new goals. In the professional sphere, success awaits you, strengthening your authority. Try to plan your finances wisely, especially if you intend to invest in a long-term project. In personal relationships, there will be a need for sincerity and deep emotional connections.
Capricorn
In the coming days, you will be analyzing what you have achieved recently. Your habit of self-discipline and the desire for results will be supported by the stars, allowing you to work more effectively on current projects. Perhaps you will have to make an important career decision that will have long-term consequences. In finances, it is necessary to be conservative and avoid risky expenses or investments. In your personal life, be attentive to details and show patience.
Aquarius
You have a week of social contacts and new ideas ahead. Your actions will attract attention, and your contact list will begin to expand, opening up new perspectives. In your work, demonstrate a creative approach, especially valuable will be unique solutions. There will be an opportunity to increase income, but carefully analyze the proposals. In your personal life, be prepared for unexpected or unusual scenarios that will have a positive impact on you.
Pisces
Be especially attentive to your emotions this week. Intuition will be high, and you will be able to use it to understand hidden trends at work. There will be unexpected turns in your career, providing an expansion of professional boundaries. Finances will remain stable, but avoid spontaneous expenses. In close relationships, comfort and support await you, especially if you express your feelings and needs.
Earlier, we talked about which Zodiac signs can expect a fantastic start to the year.