High probability: Military expert 'interprets' U.S. assessment of Ukraine's odds to break Russian defense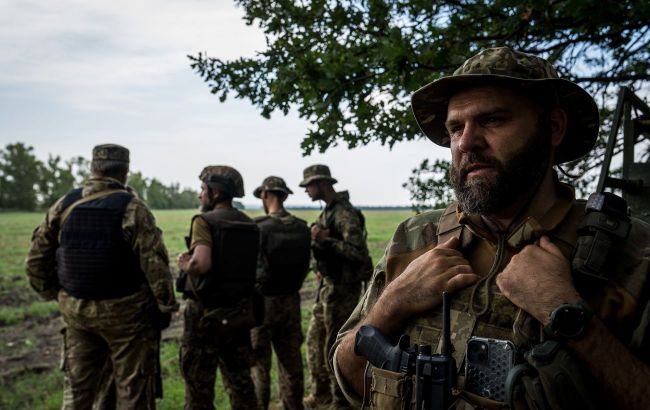 Ukrainian soldiers (Photo: Vitalii Nosach-RBC-Ukraine)
The U.S. intelligence believes that the Ukrainian Armed Forces have a 40-50% chance of breaking through the Russian defense lines by the end of this year. According to the American classification, this assessment is close to high.
This is mentioned in RBC-Ukraine material titled "Advance to the south: When will the Ukrainian Armed Forces break through Russian defense? U.S. assessment and expert opinions."
The probability at 40-50%
Trent Maul, Director of Analysis at the US Department of Defense Intelligence, states that the recent progress of the Ukrainian Armed Forces is significant and provides a real opportunity to achieve success.
During his analysis, Maul emphasizes the role of Russian General Sergei Surovikin, who built the defensive lines, and also the leader of the Wagner PMC, Yevgeny Prigozhin, whose mercenaries achieved significant territorial results. Currently, both are out of the combat zone, as the first was released, and the second allegedly died in an airplane crash.
"Ukraine's recent successes are 'significant' and give its forces a 'realistic possibility'—intel-speak for 40-50% probability—of breaking the remaining Russian lines by the end of the year," Maul said, but cautioned that limited ammunition supplies and worsening weather will make this an extremely challenging task.
What does the expert think
As Musiienko explains, Surovikin has always been a hawk and demonstrated efficiency in building defensive positions, lines, and conducting defense. His removal from military processes is a benefit for Ukraine.
The 50% chance of a breakthrough, as explained by the expert, is a normal assessment in line with the work of the American intelligence community.
"With their gradation, 50% is not a small percentage, but rather on the higher side, close to high. For them, an estimate of 70% means a very high probability. So I would recommend treating 50% as a high chance that Ukrainian forces will indeed break through all defense lines by the end of the year," Musiienko noted.