Heat tariffs in Ukraine - Government forbids price increases in coming heating season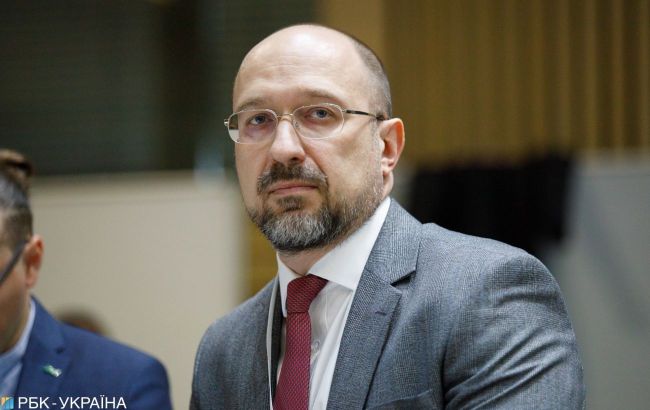 Prime Minister of Ukraine, Denys Shmyhal (Photo: RBC-Ukraine, Vitalii Nosach)
The Cabinet of Ministers of Ukraine has adopted a decision to ensure the stability of heat tariffs for the population in the upcoming heating season, stated Prime Minister of Ukraine Denys Shmyhal during a Cabinet meeting.
"Today, the Government continues the operation of the Public Service Obligation (PSO) in the natural gas market until mid-April 2024. Naftogaz will continue supplying gas to heat providers for the population at a fixed price of 7,400 hryvnias per thousand cubic meters," Shmyhal said.
He states this decision is part of comprehensive measures in preparation for winter.
"We are working to ensure that every Ukrainian household has light and warmth, and our critical infrastructure is reliably protected from Russian missiles and drones. We work in solidarity, promptly, and effectively for our victory over the enemy and the well-being of all Ukrainians," the Prime Minister emphasized.
Meanwhile, the representative of the Cabinet in the Verkhovna Rada, Taras Melnychuk, announced that changes to the resolution prohibiting an increase in heat tariffs will be in effect until April 15, 2024, inclusive.
Moratorium not applicable to all utilities
Ukraine has a moratorium on increasing tariffs for gas, hot water, and heating, which does not apply to electricity and cold water. The Cabinet of Ministers increased the tariff for electricity for the population from June 1, from 1.68 hryvnias/kWh to 2.64 hryvnias/kWh.
Also, on July 1, the National Commission for State Regulation of Energy and Public Utilities increased the tariff for cold water. Still, this decision was overturned after intervention by the country's top leadership.
It's worth noting that the National Bank of Ukraine (NBU) expects a significant reduction in security risks in Ukraine by mid-2024. The NBU anticipated this would occur at the beginning of the following year.