Heart-lung complex transplantation performed for the first time in Ukraine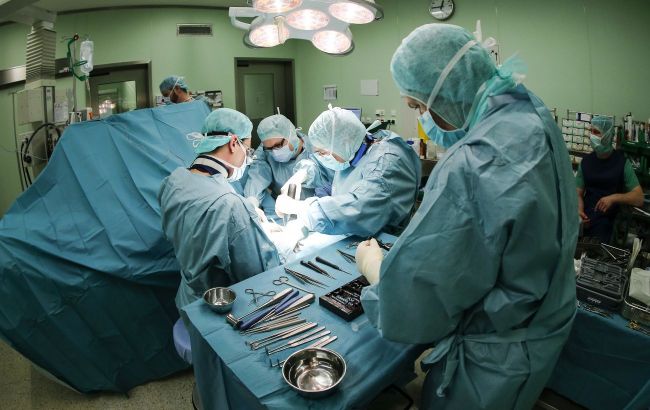 Heart-lung complex transplantation performed for the first time in Ukraine (Getty Images)
For the first time in Ukraine, a team of transplant surgeons from Kyiv and Lviv has successfully performed a heart-lung complex transplant surgery, according to Dr. Borys Todurov, Director of the Institute of the Heart at the Ministry of Health of Ukraine.
Dr. Todurov, who holds a doctoral degree and is a professor, expressed his gratitude to everyone involved in this challenging procedure and stated, "Dreams come true! The first heart-lung complex transplant in Ukraine has been completed! The patient is stable. Thanks to all who participated in this demanding operation. Collaboration with our Lviv colleagues is yielding excellent results."
Previously, doctors at the Okhmatdyt National Children's Specialized Hospital in Kyiv conducted a bone marrow transplant from a non-relative donor. This transplant marked the 65th operation of its kind, but what makes it unique is that, for the first time, donor cells from the domestic registry were used for the patient.
In addition, Lviv doctors achieved another significant milestone in Ukraine by performing the first skin transplant from a posthumous donor to a one-year-old child. The infant had suffered severe burns to the chin, neck, and chest. Medical professionals had been preparing for this complex operation for several years.