Heads of EU Foreign Ministries to hold offsite meeting in Kyiv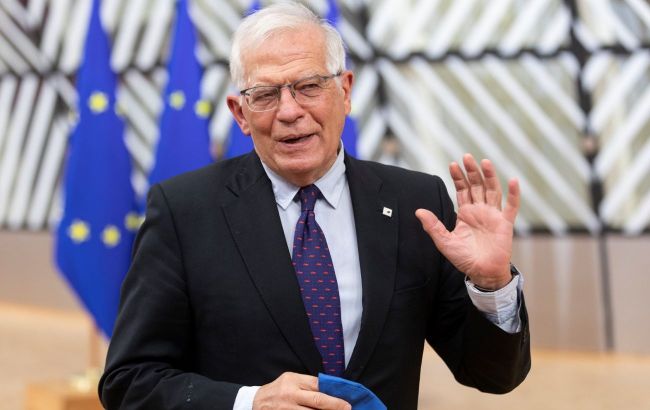 European Union High Representative for Foreign Affairs and Security Policy, Josep Borrell (photo: Getty Images)
"Looking more into our bilateral relations with Ukraine, we abended our discussion to security and in particular on this Ukrainian Assistance Fund within the European Peace Facility that I proposed for the ministers in Toledo, we will continue discussing, we will continue discussing and we will discuss with our Ukrainian partners because I can announce you that we will convey the meeting of foreign first ministers in Kyiv soon," said Borrell.
He also emphasized that for security reasons, he cannot provide specific dates yet, but according to him, the meeting in Kyiv will take place in the very near future.
Meeting of European diplomats in Kyiv
Earlier, the Italian news agency ANSA reported that the European Union intends to hold a meeting of foreign ministers of member countries in Kyiv at the beginning of October. The purpose of the meeting is to move towards political integration, demonstrate EU support at a critical stage in Ukraine during the full-scale war.
Recall that in February 2023, the Ukraine-EU summit took place in Kyiv. At the same time, the first-ever joint field meeting of European commissioners and the Ukrainian government took place. During that summit, the European Union also endorsed the Ukrainian peace formula.