Meeting of the Staff of the Supreme Commander-in-Chief in Dnipro: details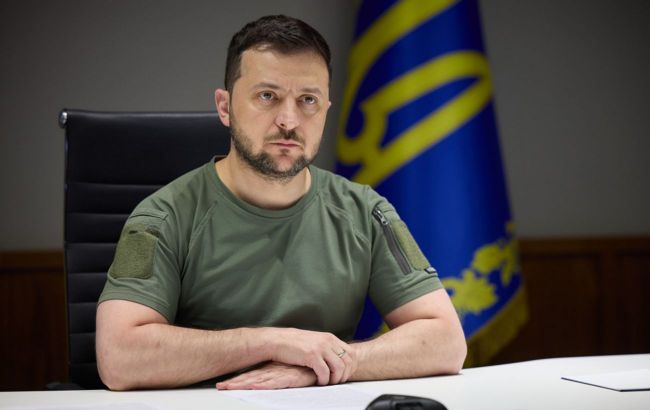 Ukrainian President Volodymyr Zelenskyy (Photo: president gov ua)
Ukrainian President Volodymyr Zelenskyy held another Meeting of the Staff of the Supreme Commander-in-Chief, this time in Dnipro, according to the head of state.
The off-site meeting took place in the operational responsibility zone of the Tavria Joint Forces Operation. During the meeting, participants discussed the situation on the front lines and the course of offensive and defensive actions.
Zelenskyy listened to reports from the Commander-in-Chief of the Armed Forces of Ukraine, Valerii Zaluzhnyi, the commanders Olexandr Tarnavskyi and Oleksandr Syrskii, as well as the Chief of the Defense Intelligence of Ukraine, Kyrylo Budanov. The Commander of the Air Force, Mykola Oleschuk, presented a report on the effectiveness of the Ukrainian Air Defense and its strengthening.
Additionally, providing the troops with ammunition was discussed during the Meeting of the Staff of the Supreme Commander-in-Chief, and heard reports from the Deputy Minister of Defense, Rostyslav Zamlynskii, and the Logistics Forces Commander, Oleh Huliak.
The President also mentioned that the verification of military commissariats was discussed during the meeting.
"The comprehensive inspection of military commissariats is nearing completion. Eleven regions are under special scrutiny," the President added.
Military commissariats check in Ukraine
The mass inspections of military commissariats were initiated in Ukraine following a scandal involving the head of the Odesa Military Commissariat, Yevhen Borisov, who is suspected of illegal enrichment. The Ministry of Defense of Ukraine reported that the State Bureau of Investigation (DBR) has already initiated 106 criminal proceedings related to violations in the work of territorial centers for conscription and social support.
Furthermore, 21 individuals have been charged, and eight indictments against 16 persons have been sent to court.