Head of the State Property Fund of Ukraine submits his resignation to Verkhovna Rada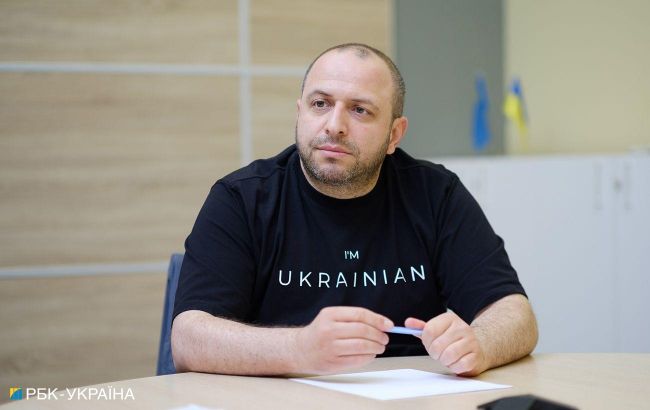 The head of the State Property Fund, Rustem Umerov (Photo: RBC-Ukraine, Vitalii Nosach)
The head of the State Property Fund, Rustem Umerov, has submitted his resignation to the Verkhovna Rada. He is set to become the new Minister of Defense, replacing Oleksii Reznikov, according to the Chairman of the Verkhovna Rada, Ruslan Stefanchuk.
"A statement from the head of the State Property Fund, Rustem Umerov, about his resignation has been received by the Verkhovna Rada of Ukraine," he wrote.
Stefanchuk mentioned that the statement will be considered at the upcoming plenary session.
Umerov submitted a letter of resignation to the Rada to head the State Property Fund (photo: facebook.com/stefanchuk.official)
Additionally, Reznikov has already submitted his resignation to the Rada.
MP Yaroslav Zheleznyak stated that the Committee on National Security of the Verkhovna Rada will review Reznikov's resignation statement today or tomorrow. Similarly, Umerov's statement will be considered by the Committee on Economic Affairs of the Verkhovna Rada.
Background
After a series of scandals related to defense procurement, particularly overpriced purchases of products and ammunition for the military, there have been increasing calls for the resignation of the Minister of Defense, Oleksii Reznikov, by the media and politicians.
On September 3, sources from RBC-Ukraine reported about changes in the Ministry of Defense, which included Reznikov's dismissal and Umerov's appointment. Later, President Volodymyr Zelenskyy confirmed this information.
Rustem Umerov
Umerov was born in Samarkand (Uzbekistan) to a family of immigrants from Alushta (Crimea).
In September 2019, he was elected as a Member of Parliament from the "Holos" faction. During his tenure in the Rada, Umerov headed the Temporary Special Commission on Monitoring the Receipt and Use of International Material and Technical Assistance.