Head of the European Commission praises Ukraine's steps on its way to EU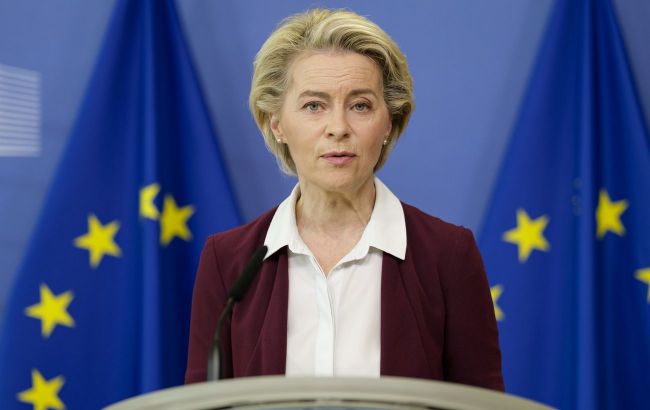 European Commission President Ursula von der Leyen (Getty Images)
"We know that this is not an easy path. EU accession is based on merit, and the Commission will always uphold this principle. It requires hard work and leadership. We see the great strides Ukraine has made since it was granted candidate status.," she said.
The head of the European Commission expressed confidence in Ukraine's future within the EU and emphasized the need to assess Ukraine's determination.
"I believe the EU will function with more than 30 member states," von der Leyen added.
Ukraine's path to EU accession
Last year, Ukraine obtained candidate status for EU accession. Now, the country must fulfill a set of conditions to become a full-fledged member of the bloc.
As of the end of June, Ukraine had met two out of seven necessary conditions to initiate negotiations.
Meanwhile, Vice Prime Minister for European and Euro-Atlantic Integration Olha Stefanishyna is confident that negotiations regarding EU accession will commence this year.
EU expansion
Previously, President of the European Council Charles Michel suggested that the Western Balkans and other candidate countries for EU accession, as well as the EU itself, should be prepared for expansion by 2030.
Following this, EU Enlargement Commissioner Oliver Varhelyi noted that the European Commission plans to make "significant proposals" regarding EU expansion as early as October this year.