Head of German MFA calls for Rome Statute reforming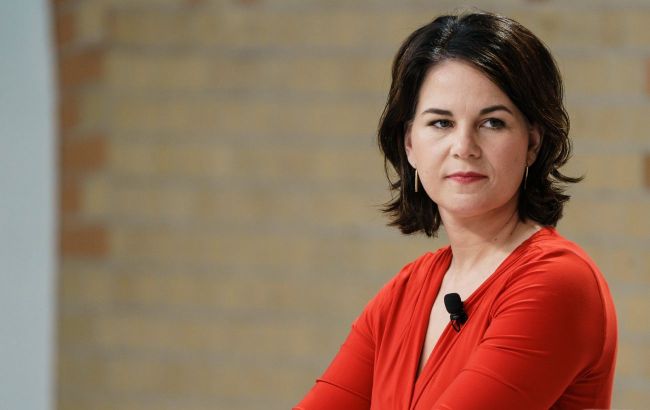 German Ministry of Foreign Affairs, Annalena Baerbock (photo: Getty Images)
The Rome Statute needs reform because there are currently "loopholes" in international law that prevent the leaders of Russia from being held accountable for aggression and violations of peace before the International Criminal Court (ICC), says German Ministry of Foreign Affairs, Annalena Baerbock, according to "Ukrinform."
During a speech at a meeting of diplomatic heads in Berlin, the German official called for a profound reform of global international organizations, which became evident after Russia's large-scale invasion of Ukraine.
"I believe that we are at a crucial moment where we can achieve what was previously impossible – reform the Rome Statute to ensure that the crime of aggression can be prosecuted by the International Criminal Court," she emphasized.
Baerbock also noted that the crime of aggression should not go unpunished.
Back in July, the German Ministry of Foreign Affairs, Annalena Baerbock, also called for the reform of international law to hold Russian dictator Vladimir Putin accountable for starting the war against Ukraine.
Order from the ICC for Putin's arrest
In March 2023, the International Criminal Court issued an arrest warrant for Russian dictator Vladimir Putin. An arrest warrant was also issued in the name of Russia's authorized representative for children's rights, Maria Lvova-Belova.
It was also reported that ICC Prosecutor Petro Hofmansky may issue new arrest warrants for Putin and senior Russian leadership.
Trial of Russia for crimes in Ukraine
In early July, the Parliamentary Assembly of the OSCE approved a resolution regarding the establishment of a tribunal to hold Russia accountable for the military crimes committed in Ukraine.
The group working on the creation of the tribunal for Russia's acts of aggression against Ukraine includes 37 countries.
As stated by Fedir Venislavsky, a member of the Verkhovna Rada committee on national security, defense, and intelligence, in June, the international special tribunal could start operating as soon as next year.