New arrest warrants for Putin and senior Russian officials possible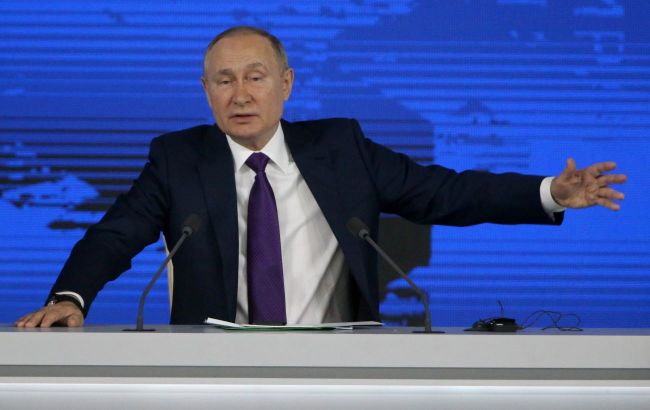 ICC prosecutor considers new arrest warrants for Putin (Photo: Getty Images)
According to the "Voice of America", President of the International Criminal Court (ICC) Piotr Hofmański stated that the International Criminal Court's prosecutor is considering issuing fresh arrest warrants for Vladimir Putin and top Russian leadership, in addition to the ongoing investigation into the deportation of Ukrainian children.
Hofmański said that the decision on these new arrest warrants hinges primarily on the actions taken by the ICC prosecutor.
"He (the ICC prosecutor) could request arrest warrants from the pre-trial judges of the ICC, who will determine if there are grounds for issuing future arrest orders. The prosecutor has made it clear that he is actively engaged in new investigations in Ukraine, as well as in other countries, and we expect more developments on this matter," Hofmański explained.
Crimes of the "Wagner Group"
One of the cases that could potentially lead to new arrest warrants for Vladimir Putin and senior Russian officials involves the investigation into the war crimes committed by the "Wagner Group." The group's members are accused of deliberate killings of civilians. Legal experts, including Professor Jennifer Maddocks of the West Point Academy, explain that establishing the direct connection between Russian authorities and the Wagner fighters is pivotal.
Recent statements from Putin himself have provided evidence of direct ties between the Russian government and the Wagner group. Putin acknowledged that Moscow had been fully funding the mercenaries from May 2022 to May 2023, allocating nearly $1 billion from the budget. International law experts believe that this admission by Putin could facilitate the work of international courts in prosecuting Russian leadership for crimes committed by the Wagner fighters.
Impact of Putin's statements
Experts like Philip Sands, a law professor at University College London, underscore the potential gravity of Putin's words.
"Putin's statements potentially carry significant consequences in terms of holding Russia accountable for the actions of the Wagner Group and potentially holding Putin himself responsible as the leader of Russia," Sands commented.
Putin's arrest
In March, ICC Prosecutor Karim Khan issued an arrest warrant for Vladimir Putin in the case involving the abduction of Ukrainian children. The Hague's warrant allows for Putin's arrest outside of Russia's borders, followed by extradition to face trial.
Since the start of Russia's extensive invasion, Ukraine has initiated nearly 90,000 cases related to war crimes committed by Russian occupying forces. The International Criminal Court in The Hague is actively investigating these war crimes committed by Russia.