Israeli warning system in Ukraine - Air Force explains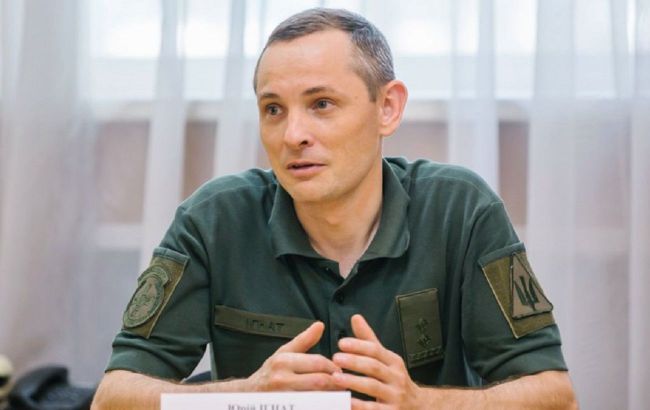 Yurii Ihnat, spokesman for the Air Force Command of the Armed Forces of Ukraine (mil.in.ua)
In Ukraine, there is a system for alerting the population to air threats, and it's crucial to consider the specifics of the weaponry used by the adversary for protection. For instance, in the case of ballistic missiles, citizens have only a few minutes to seek shelter after the warning signal, explained Yurii Ihnat, the spokesperson of the Ukrainian Air Force Command.
In this context, Colonel Ihnat couldn't provide a definitive assessment of the Israeli alert system's workings.
"I can't even go into detail because I don't have any information about it at the moment," he replied to the question about whether the Israeli alert system is operational in Ukraine.
The representative of the Air Force mentioned that experts have been researching how this system should work and how it can assist us.
"If it helps, then thank God. Although we already have an alert system in place that functions well," Ihnat said.
He urged citizens to consider the type and characteristics of the weaponry used by Russian occupiers to attack Ukraine.
"It's important to understand that if a guided missile is flying, there is some time to alert the population and activate air raid sirens. But if it's a ballistic missile, it comes down to only minutes," he said.
Furthermore, Ihnat added that if the adversary is launching attacks from reactive systems of volley fire or cruise missiles from a short distance, "additional sources of information are required to alert the population about the danger as quickly as possible."
Israeli alert system
The Israeli alert system utilizes a combination of radar and optical devices to detect missile and drone launches.
The technology identifies the size of objects and assesses the threat level, with the data displayed on an electronic map. Citizens, in turn, receive warnings on their phones or learn about the danger through radio, television, or sirens.
Previously, a representative from the Ukrainian Air Force Command, Yurii Ihnat, stated that the Israeli early warning system would significantly assist Ukraine.
RBC-Ukraine reported that Israel would aid Ukraine in creating an early warning system for air threats, including alerts for enemy missiles and drones.
Additionally, in September, Ukrainian President Volodymyr Zelenskyy discussed the Israeli alert system during a phone call with Israeli Prime Minister Benjamin Netanyahu.