Hamas attacks Israel: Death toll rises to 100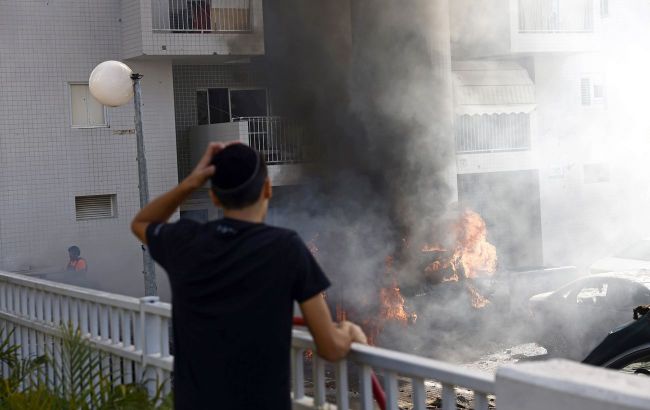 The number of casualties in Israel has reached 100 (Photo: Getty Images)
As a result of the attack by Hamas militants on Israel, 100 people have already died. Hundreds of people in Israel have been injured, according to the Times of Israel.
According to medical officials, the number of casualties has already reached hundreds and is expected to continue to rise. At least 900 people are known to have been injured and have been transported to hospitals for medical assistance.
Among the victims of the attack is Ofir Libstein, the head of the Sha'ar Hanegev Regional Council, who was killed during a shootout with terrorists.
What is happening in Israel
This morning, militants from the Hamas terrorist group infiltrated Israeli territory from the Gaza Strip. The militants entered at least 13 Israeli communities and engaged in clashes with the Israeli army.
In addition, Hamas militants carried out a massive rocket attack on Israeli territory, including Tel Aviv. Despite the operation of the Iron Dome anti-missile system, some rockets still hit residential buildings and other civilian targets.
Following this, Israeli Prime Minister Benjamin Netanyahu declared that the country was in a "state of war," and the IDF announced a counterterrorism operation called Operation "Iron Swords." Israeli forces hope to conclude the operation by the end of Saturday.
You can read all the details of the Hamas attack on Israel online in RBC-Ukraine's material.
You can find out the reaction of Ukraine and the world to the events in Israel by following the link.