Hamas attack on Israel will benefit Russian aggression against Ukraine - Polish President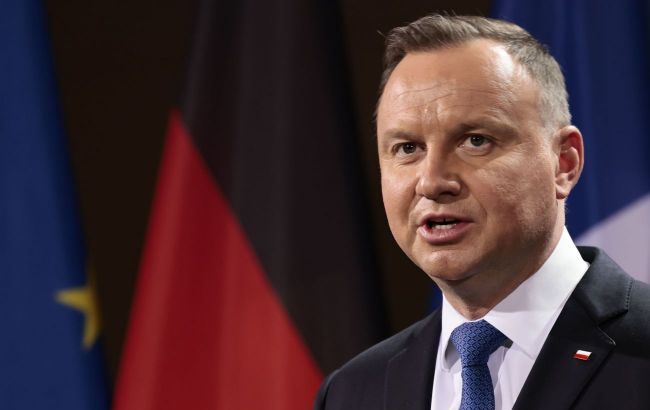 President of Poland Andrzej Duda (Getty Images)
The Hamas attack on Israel will benefit Russian aggression against Ukraine, as it will divert the world's attention, as President of Poland, Andrzej Duda, told Polsat News, PAP reports.
He noted that the situation in the Middle East, considering the Hamas attacks on Israel, will "divert the eyes from Ukraine".
"This undoubtedly benefits Russia and Russian aggression against Ukraine; it distracts the world's attention," the president of Poland said.
Duda points out that Poland should look at the events in Israel from the perspective of its own interests and security.
He expresses concerns that the EU may experience another wave of migration from the Middle East.
"The topics we have been discussing recently - Prime Minister Mateusz Morawiecki in Grenada and myself at the meeting in Porto - are becoming even more relevant. The issue of our security, the protection of Poland's borders, the borders of the EU and the Schengen zone, is becoming increasingly important," he added.
Hamas attack on Israel
Yesterday, Hamas terrorists attacked Israel. After a massive rocket bombardment of the country, militants infiltrated the territory of a small town of Sderot in the Southern District.
By evening, the Israeli military regained control of part of the territory and struck back at military targets and Hamas headquarters in response. At night, both sides exchanged rocket attacks.
Israel declared a state of war and initiated the counter-terrorist Operation Iron Swords. The country's military-political cabinet supported the decision.
You can read all the details of the Hamas attack on Israel in RBC-Ukraine's report.
At least two Ukrainian women lost their lives in the hostilities in Israel.