Hamas attack on Israel claims over a thousand lives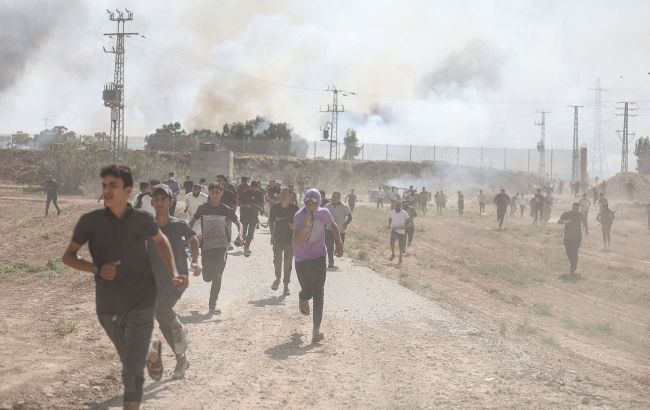 Illustrative photo (Photo: Getty Images)
The number of casualties resulting from the Hamas terrorist attack on Israel has exceeded 1,000 people, according to Sky News.
"We are going to go on the offence and attack the Hamas terrorist group and any other group that is in Gaza," said Brigadier General Dan Goldfus.
He adds that Israel will have to change the reality from within the Gaza Strip to prevent a repetition of such events.
According to the Ministry of Health in Gaza, the number of Palestinians killed in response to Israel's actions has reached at least 830 people.
Hamas attack on Israel
On October 7th, Hamas militants infiltrated Israeli territory from the Gaza Strip. Initially, they managed to capture several populated areas, but by evening, Israeli military forces had regained control of most of the territory and struck military targets and Hamas headquarters in response. Israel later regained control of all areas, but there may still be Hamas militants on the territory.
Israel declared a "state of war" and initiated the counter-terrorism operation called Operation "Iron Sword."
In the first two days following the start of the war, the IDF (Israel Defense Forces) struck thousands of targets in the Gaza Strip. However, the Israeli military command emphasizes that this was just the beginning, as the IDF intends to destroy Hamas.
However, both sides continue their attacks. Recently, Hamas launched a barrage of rockets towards the Israeli city of Ashkelon.